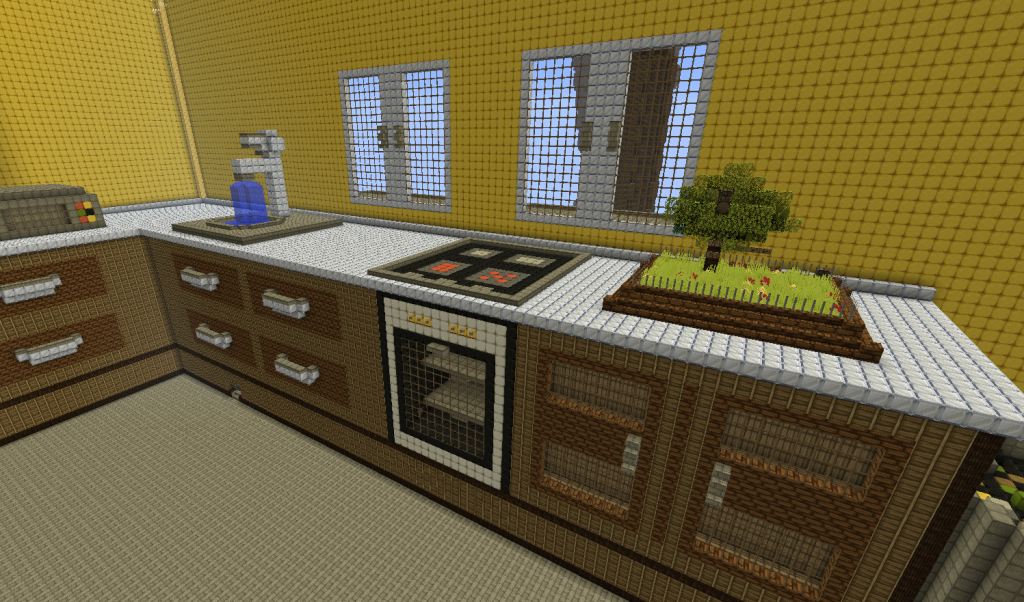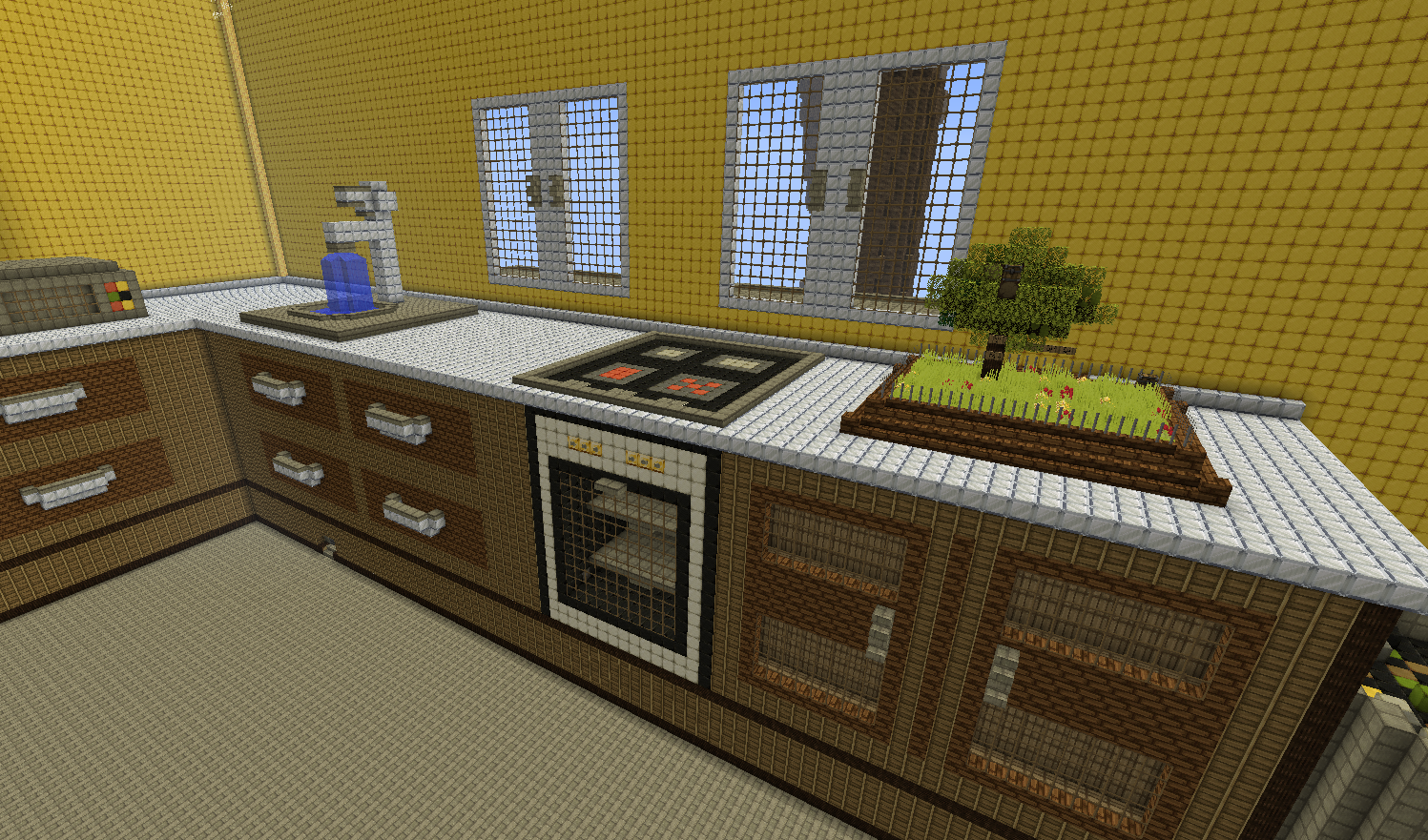 Bonsai! The art of being tiny in a large world. Or the art of making usually large things tiny so you can fit them into your claustrophobic apartment. Whatever. In this survival map the trees are tiny and so are you and if you can manage to get by in a word where the kitchen sink represents an ocean crevasse deeper than the Mariana Trench, then you have what it takes to be America's Next Top Minecraft Survivor.
This minecraft survival map has been made available in both Spanish and English, so you can learn another language whilst you try to work out how to survive in a tiny garden and a massive kitchen, respectively. Whilst this might seem like another gimmicky map, there's actually quite a lot to explore in this map. It's not all 'ooh, what a cool giant stove' and 'ooo what a tiny tree'. If you need a exploration tip, I can tell you only this: look for the holes – because this little apartment has a whole lot more surprises than your average super sized dwelling.
To survive in Bonsai, you must be like a mouse – ever seeking, ever vigilant, never satisfied with mere scraps of cheese. Those who follow instructions and work hard will be rewarded. Those who do not can make a boat and sail around in a bowl of soup. Either way, you win.