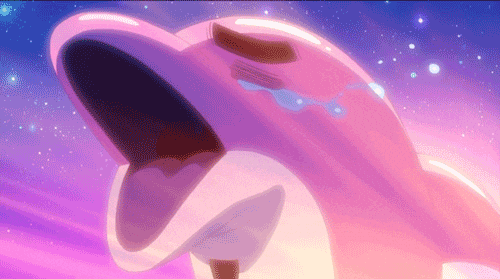 It is exactly this good.
The Vive is everything I ever wanted. Everything I ever dreamed. I have never been so happy to smash my hand into the wall by accident, or to feel vaguely nauseous after 0.2 seconds of emulated Minecraft VR (Minecraft may be the ultimate VR test. It may also replace that swingy arm simulator thing they use for training astronauts. And all other emetics.)
The price has dropped by 25% already, just nine months after release, and a few months ahead of titles like Fallout 4 for VR are due to be released. Fallout 4 bored the brains out of me (if you're careless enough to let a mad scientist steal your baby, you may as well let him keep him) but I can't wait to stand in the wasteland of infinite radiant AI quests and test my mettle against all the enemies which will have no chance against me because I will be toggling god mode just as soon as the game loads.
The best game thus far in my week of playthrough is two different games.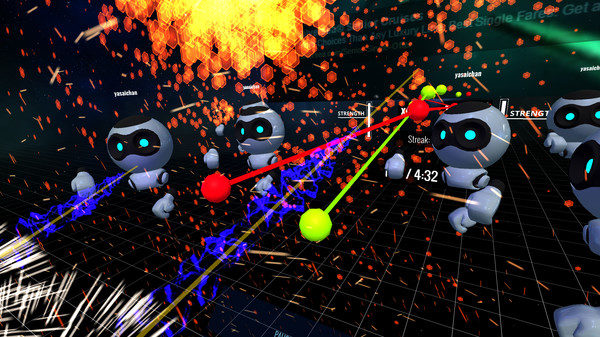 A guy lost 50 pounds playing soundboxing, I just lost my mind, flailing around my office like someone whose seizure medication just wore off. If I have one complaint its that there aren't enough filters on the beatmaps yet, and apparently most soundboxers just can't get enough of manga music, so scrolling through endless high pitched songs danced by cartoons gets tedious for those of us who are looking for good solid beats, like EYE OF THE TIGER. Leaderboards make things fun, climbing to the top of the Soundboxing dominance heirarchy with your punching fists.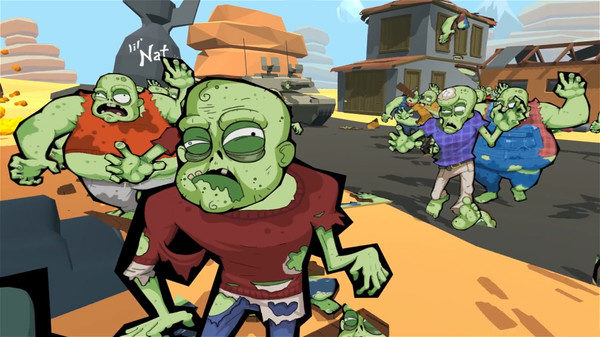 Very cartoony, very simple, very good. There are lots of shooting games available for VR and most of them are visually impressive and mechanically lacking. This game strikes that and reverses it, and holy heck is it fun tossing T-bone cuts of meat into hordes of zombie cut outs to blast them away with grenades and other unlockables.