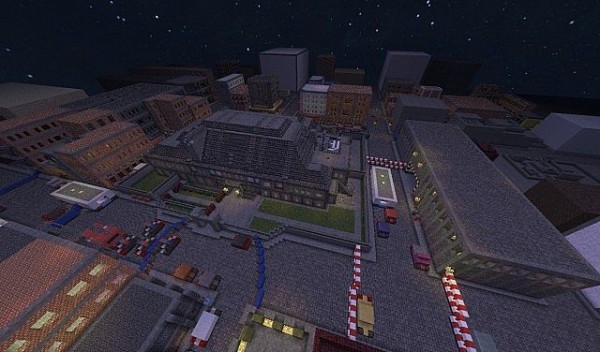 Resident Evil in Minecraft! Raccoon City is a complex, in-depth build replicating the original Raccoon City from the aforementioned video game.
Even if you're not particularly interested in Resident Evil Minecraft builds, Raccoon City stands on its own as a city built with a Midwestern hill city aesthetic / post nuclear fallout zone.

You can also download a standalone Minecraft Resident Evil Mansion, if the city alone either isn't enough, or you want to put the Resident Evil mansion into a new map.