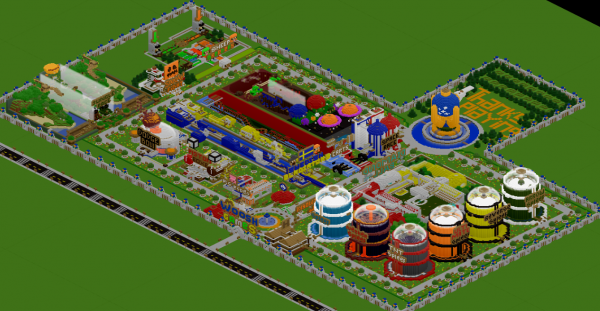 Minecraft's classic theme park map, Woosh Games features:
Seven Mini-Games!
Including:
Dodge Bow,
Snow Fight,
Pig Rodeo,
Piston Boxing,
Sheep Breeders and
Jungle Race!

Pro Games!
Diamond Ball,
Swedish Gladiators,
PvP Carts,
Space Race!
Six Spleef Arenas!
And of course, the necessary park services:
MineDonalds
Hotels
Hostels
Information Kiosk
Fireworks Display
There's fun and games for all in this massive minecraft amusement park, you can play by yourself or play with friends on your own private server.