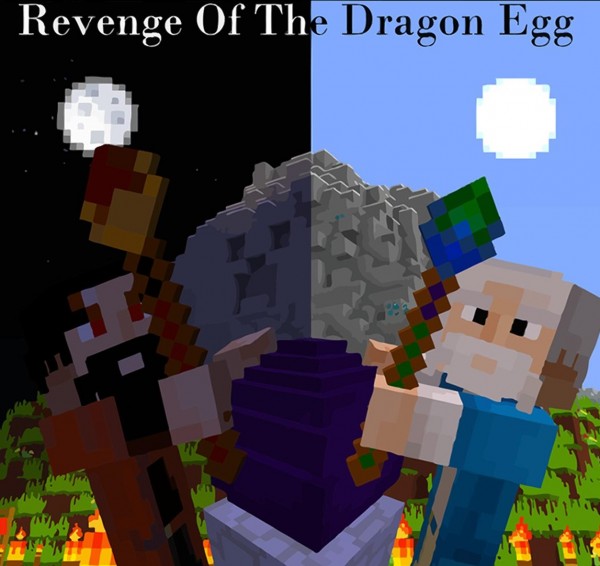 The dragon egg is the most rare, most coveted and arguably, most useless item in all of minecraft. That is, until it is used in a creative and adventurous way to create one of the longest, most varied minecraft adventure maps of yes, all time. Revenge of the Dragon Egg is a minecraft advenure RPG with several unique and stunning locations including an idyllic island starting point, a spheroid biome level (now mandatory since the 'biomes in spheres' minecraft act of 2012, and a space station. The Chinese are going to make their own, but you don't have to because the creators at DSLMediaPro already made one for you.
This map contains seriously impressive builds and scripted events (it's always fun when the game takes control of you, isn't it?) that's why people love love love cut scenes so very much, not to mention the usual custom mobs, custom weaponry, and of course, a custom resource pack. Additionally, there is a mod pack available for the map, but it is not at all required, so those of you who love adventure mods will have a whale of a time and those of you who don't will have a Kraken good time too. Revenge of the Dragon Egg boasts a wicked twelve hours of game play, so this is a long adventure map, for people who like to really be immersed in a new world and story in which they play the role of the chosen one, a trope so powerful practically every recent religion has gotten in on it. Become your very own Jesus Christ, your very own Superman, your very own destroyer of revenges of eggs.
The Revenge of the Dragon Egg trailer is worth watching, if only for the metal power ballad.