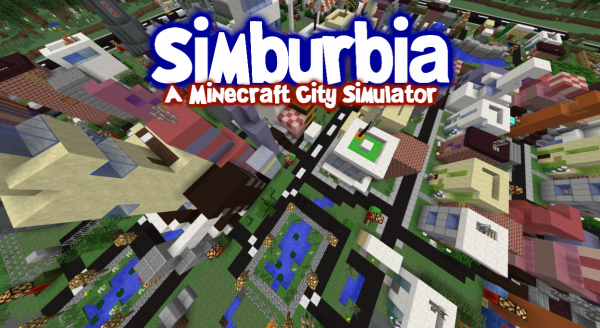 Ever wanted to play Sim City in Minecraft? Well here's your chance. Through the magic of advance Minecraft technology, Simburbia is a complete city simulation complete with a power grid, monetary system, a living, working population, disasters, map overlays, sim city quests and more. It's time to become Mayor of your own Minecraft city and watch as giant Zombies stomp your carefully simgineered buildings to dust – or not.
Simburbia is no small feat of Minecraft engineering, a game within a game, and as such it is a must, must, must download for all minecrafters who like seeing what modern minecraft can now do.
Download the Minecraft Simburbia Sim City Map here!