The Elven City of Lothariel is a minecraft fantasy city like no other. Glistening white buildings tipped with pure diamond are the work of minecraft build team Vadact. A great angel watches over the city, whilst towering peaks and sweeping arches make this one of the most beautiful minecraft cities of a great while, if not actually all time.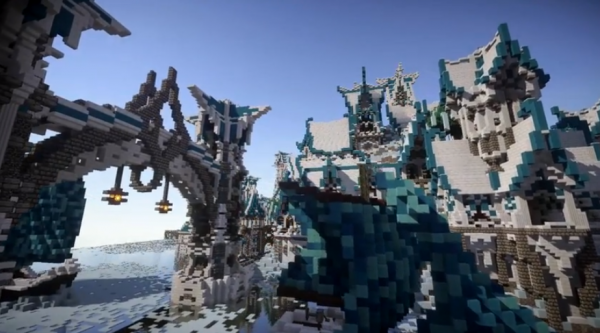 The sheer technical beauty of this build is something to behold, and then there's the scale. Elves must truly be giants to walk in this city and not be dwarfed by the majesty and stature of their surroundings. The good news, or bad news, is that most of the insides of the buildings are unfurnished. This means that you can download Lothariel and set about creating interiors to suit your own needs and desires. The city, once belonging to great elves, is now yours.
Download This Elf City In Minecraft!