Biomes. In Cubes. Cubic biomes. That's a pretty apt summary of this minecraft survival map. Though there are many like it, there aren't many that are quite as unexpectedly dangerous. Spawners, spawners everywhere!
There's an awful lot of bridge building ahead for the avid minecraft player, also an awful lot of cultivation and an awful lot of spawner destroying. So many spawners. Although the premise of the map is simple, there's actually rather a lot of work involved in completing the challenges. Although you're really supposed to play the map on easy mode or higher, it's still quite a fun map to play on peaceful.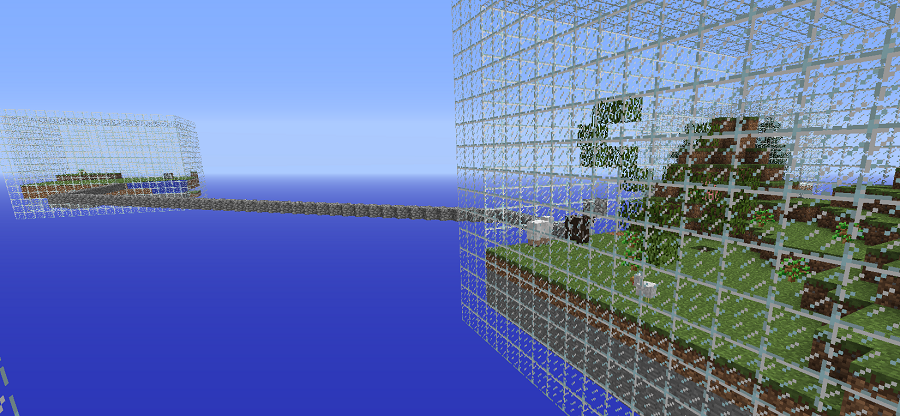 What's most enjoyable about The Cubes is the fact that each little cube must be cultivated and tamed. Stone must be mined, wood must be harvested and trees replanted. Then one is off to another cube to harvest some handy cacti and dig some sand for more glass.
For a good solid minecraft survival experience with some sky island-esqe twists, why not download The Cubes, minecraft survival map!