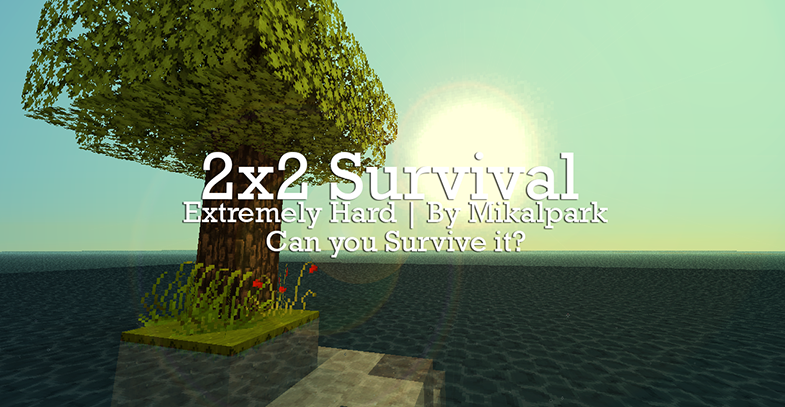 Are you ready for a new, ultra challenging minecraft survival map? I hope so because 2×2 Square Survival is a Minecraft survival island with a twist – the twist being the almost complete lack of soil in which to grow crops, spawn animals and you know, survive.
In addition to the basic survival challenges there are also hidden areas to investigate and plenty of challenges to complete, over fifty unique challenges in fact! It is compatible with various minecraft snapshots and with the base game, so you can get as deep into minecraft challenge mode as you like, or simply build a little boat and spend your days floating around your tiny island, escaping predators through the art of paddling or sail or magnets or whatever force is supposed to be propelling a minecraft boat.
Download Square Survival, 2×2 Island Survival Map!