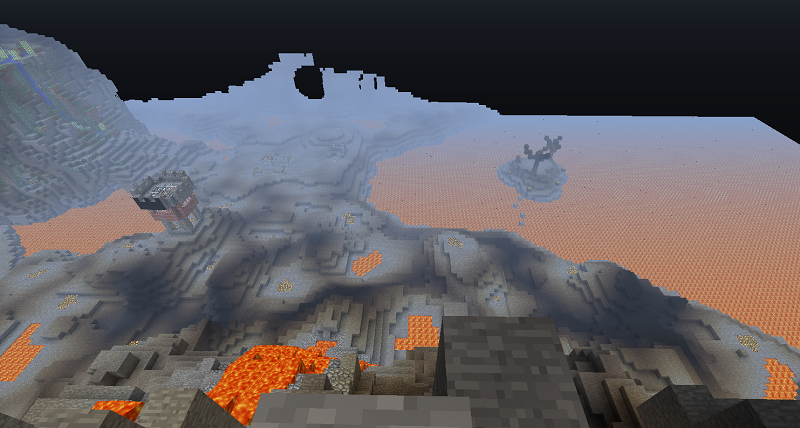 Don't just survive, thrive and complete a monument! Olympus was the mythical home of the gods, but the crater like hell valley you find yourself in leaves you feel anything but like a god. The view as you leave the crater of Mt Olympus is awe inspiring, but there are no gentle olive groves or peaceful Greek villages. There's an awful lot of darkness and lava and an ominous dark cloud floats all o'er the land.
Traps and tricks abound on Mt Olympus, placed there by vengeful gods with a twisted sense of humor, no doubt. In order to survive you'll need to carve out a little nniche of paradise in among the lava hell, and in order to complete the map you'll need to collect a bunch of animal eggs and avoid the temptation to use them to get a couple of pork chops or strips of leather because you'll need them to complete the monument.
This map is compatible both with the current 1.3.2 release and also the 12w38b snapshot, if you're the sort of person who likes introducing unstable features into your game (and I highly recommend it.)
There be dungeons, there be dragons, there be challenges of all kind in this dangerous and exciting minecraft survival map.