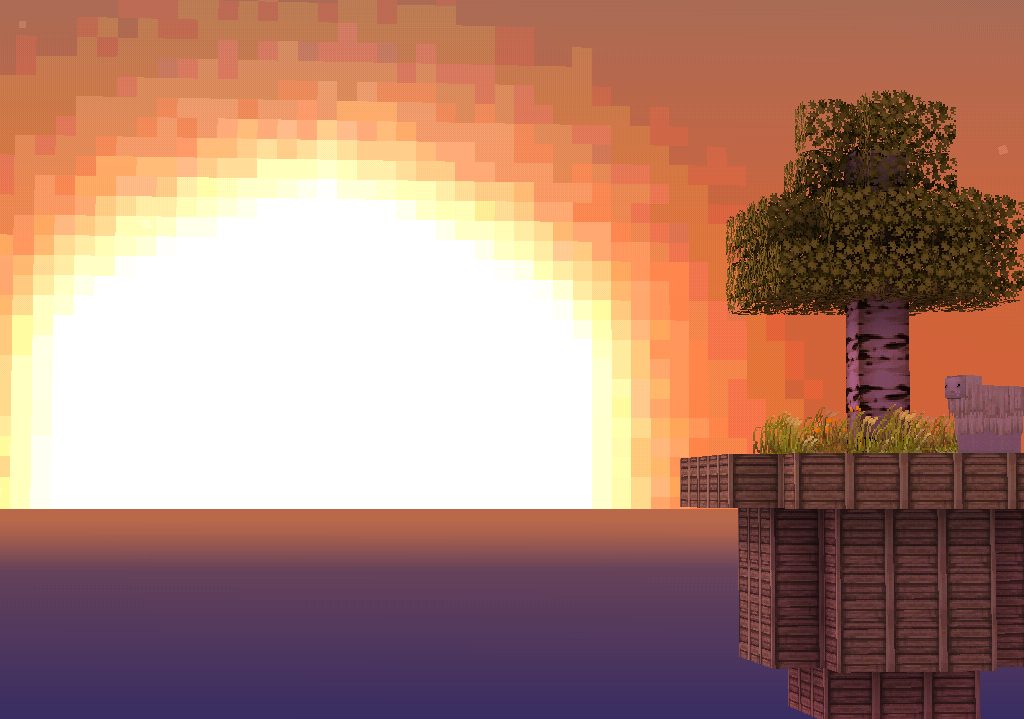 You've survived Skyblock. You've survived in a bottle. You've survived an Ant Farm. You've survived the Bonsai experience. Now it is time to survive in a flower pot. Sure why not. This is a perfect sky survival map for anyone who enjoys feeling cramped and possibly falling to their doom.
As with other sky survival maps, most of the challenge lies in getting from one place to another, expanding your physical holdings so you can wander about without falling into deep blue space and working out how to spawn yourself some animals in order to feast on their flesh. This map is available in both a normal survival download and a hard mode download, in which death means your save is deleted and you must start from the very beginning if you want to try again.
What sets this map apart from those many, many other sky island / skyblock minecraft survival maps is that this one does NOT allow you to build cobblestone generators. That's right. Your lava to cobblestone skills are not useful here my friend. Can you unite the potted plants in a unique fashion? Let us hope so.