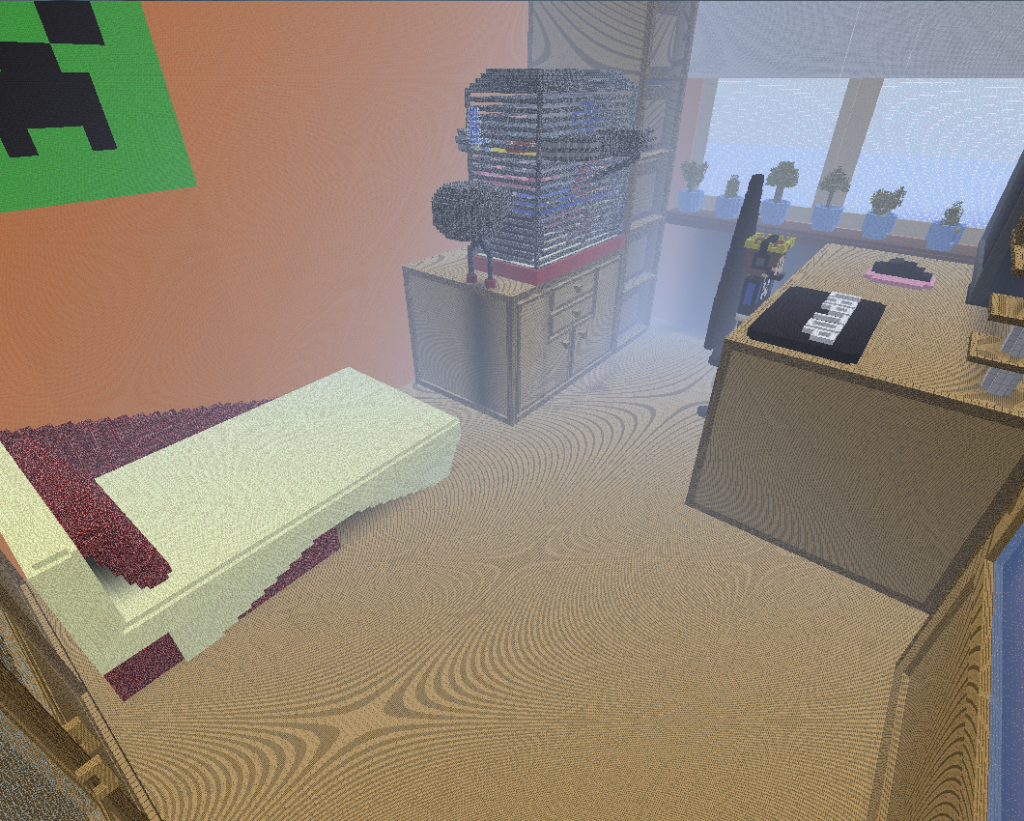 In Hamster Land Survival. You're in bedrock wire cage inside a bedroom large enough to lose yourself in six times over. Not seven times over, six times over. I like to be specific about these things. Basically, you're a hamster. A hamster trapped inside an unnaturally bright cage designed to appeal to your juvenile human owners, not to you. Your share your mission with every pet hamster in the world – survive, survive at all costs!
The map is massive, mostly because of the massive bedroom that acts as little more than backdrop to your struggle for life and sustenance. I can respect that, even though it does take quite a wee while for it to convert to Anvil. At the present time the Polish version is the one that doesn't suffocate the player upon spawning and isn't stuck in creative mode. So download that one if the English one does its best to destroy you.
This is a fun little map that anyone who loved Minecraft Fish Tank Survival or Minecraft Sandbox Survival, or Minecraft Chest Survival will probably also love.
Go ahead and download Hamster Land Minecraft Survival Map Download!