Cleardell Island is a sandy beach island located in the middle of a beautiful, seemingly endless, blue sea. As it turns out, it doesn't really much matter if the sea is endless or not becauase you're not allowed off the island.
There's an (optional) mod that comes with this map, a melon juice mod. Your mission, if you choose to installit, is to plant melons, craft adorable little glass cups and survive solely on melon juice. I heartily approve of this challenge because it is a charming break from the usual 'build a house', 'build a cobblestone generator' challenges, which are also included with this map beecause tradition. One of these days I'm going to build a survival map made entirely out of cobblestone and still insist that people build a generator.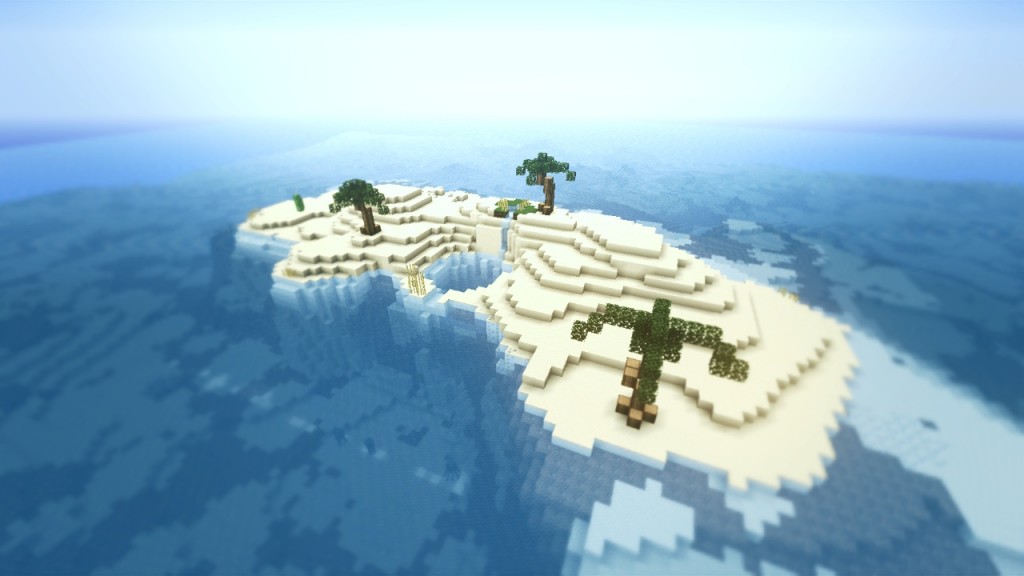 Anyway, Cleardell island is a pretty solid survival island map, something fresh and summery for the long winters in the northern hemisphere. There's a lot of sand to deal with, a few palm trees to sip your melon juice under and a bunch of challenges to keep you entertained until help doesn't come.