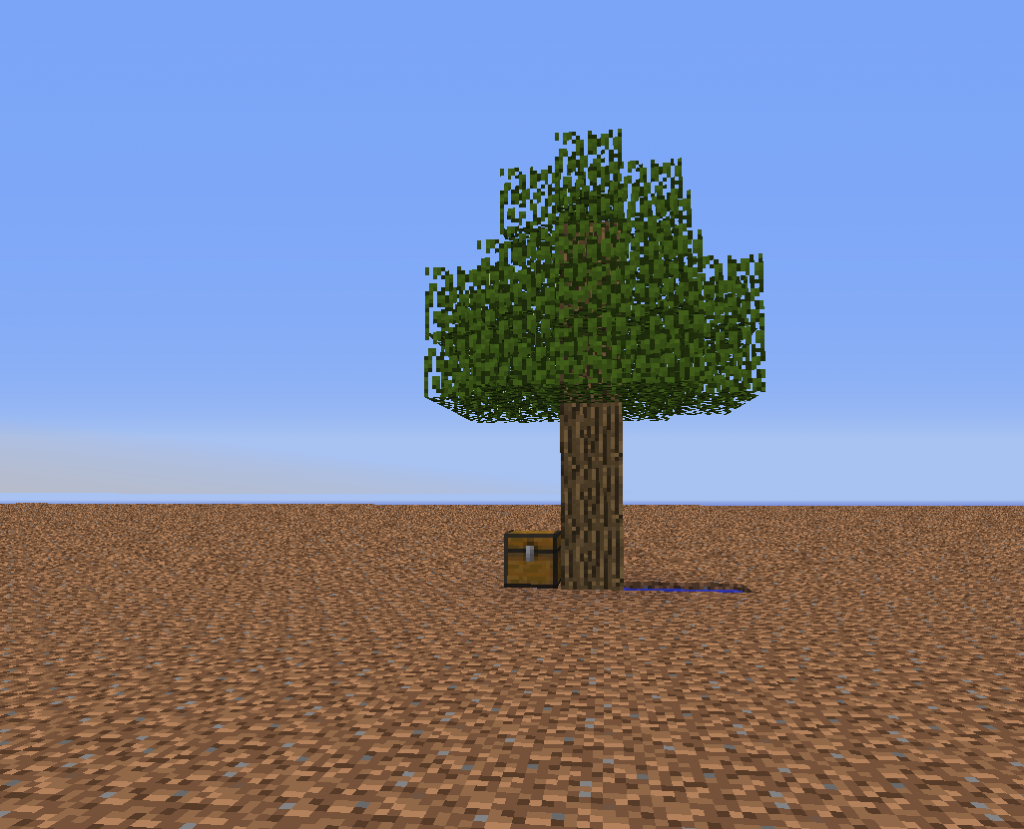 Treasure Farm is an almost dead farm waiting to be carefully tended back to life by a player with a green stump. (Minecraft Steve doesn't really have fingers or thumbs, does he?)You start out on a large chunk of dirt with a bit of sand floating about the place too. Your job is to farm this chunk with all of your farmer-ly might.
In order to create a farm, you're going to have to unearth all the hidden chests (this is where the 'treasure' part of things comes in). It's a simple premise for a simple map – which is almost always an indication of a very good minecraft survival map in my experience.
Want challenges? There's more challenges for this minecraft map than space to list them, that's how many challenges there are.Treasure farm has a bunch of mod specific challenges too, so if you're playing with Mo'Creatures, Pam's Harvestcraft, or More Creeps and Weirdos those mods can be incorporated into your survival experience. I'm liking this emerging trend of including mods in maps, as long as they're optional, maps that require mods aren't as fun because mods are still cumbersome to install and uninstall.
Whether you're looking for a simple minecraft survival map, or a survival map that is fun to play with mods, I recommend Treasure Farm.