Five of the very best high altitude minecraft mountain maps ranging from the simple cone shaped survival island to epic sweeping mountain ranges that would take a month of minecraft time to travel across. If you love playing in minecraft mountains, these downloads will satisfy your need to experience the call of the void, or even just the unpleasant sensation of vertigo. Get your climbing crampons on minecrafters. These mountains are as awesome as the Andes, as everlasting as Everest and as freakin' amazing as Mount Fuji.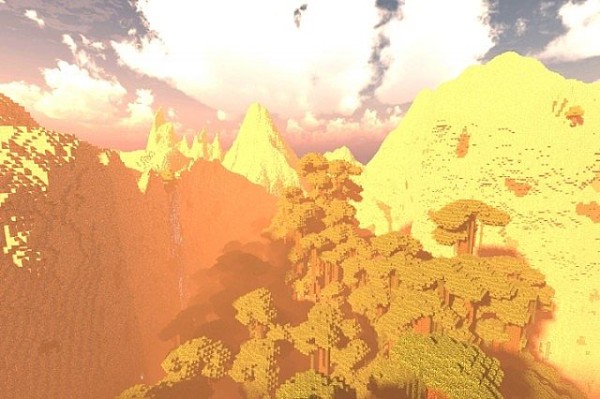 Stone Shade Gorge Minecraft Mountain Map Download
Great stone mountains fill the landscape, completely devoid of plant growth or other life. Nothing grows where there is no dirt or grass. These are barren lands, but small pockets of green can be found here and there.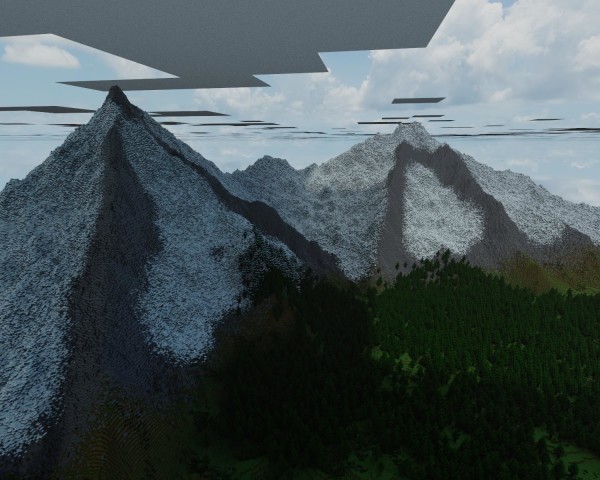 Twin Peaks Minecraft Mountain Map Download
Twin peaks. Two large mountains. I could write more about that, but this is really just a minecraft map comprised pretty much of two very large mountains.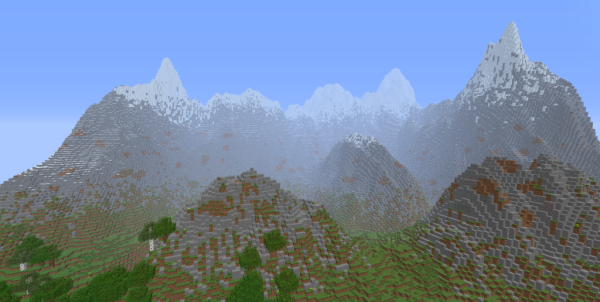 The Forgotten Island Minecraft Survival Map
This massive minecraft survival map contains six custom made dungeons and an epic sweeping landscape that will bring tears to your eyes. This is more of a minecraft continent survival map than a minecraft island survival map.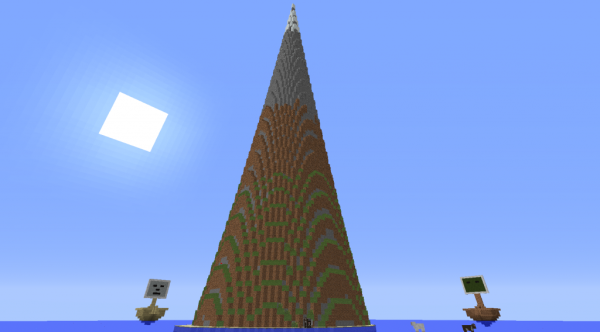 A single mountain towering to a sharp peak is the setting for this minecraft survival map. You spawn in a small boat just off the shore of the mountainous island with no supplies save a single tree and the bones of your less fortunate crewmen, which will certainly come in handy as fertilizer on your upcoming adventure.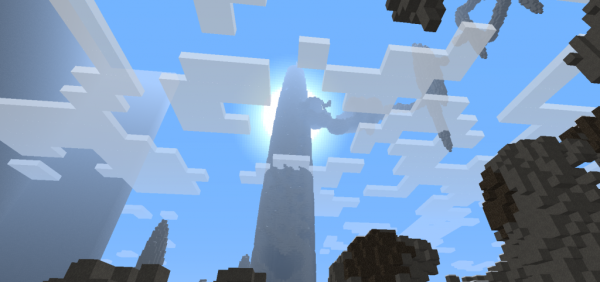 Extreme Heights Minecraft Mountain Survival Maps

It's not the height that gets you, or the falling – so much as it is the suddenly hitting the ground. In Extreme Heights Minecraft Survival Map, you must do your level best to ignore the call of the void as you scale tall mountains and precarious slopes to gather the precious resources essential to your continued survival.