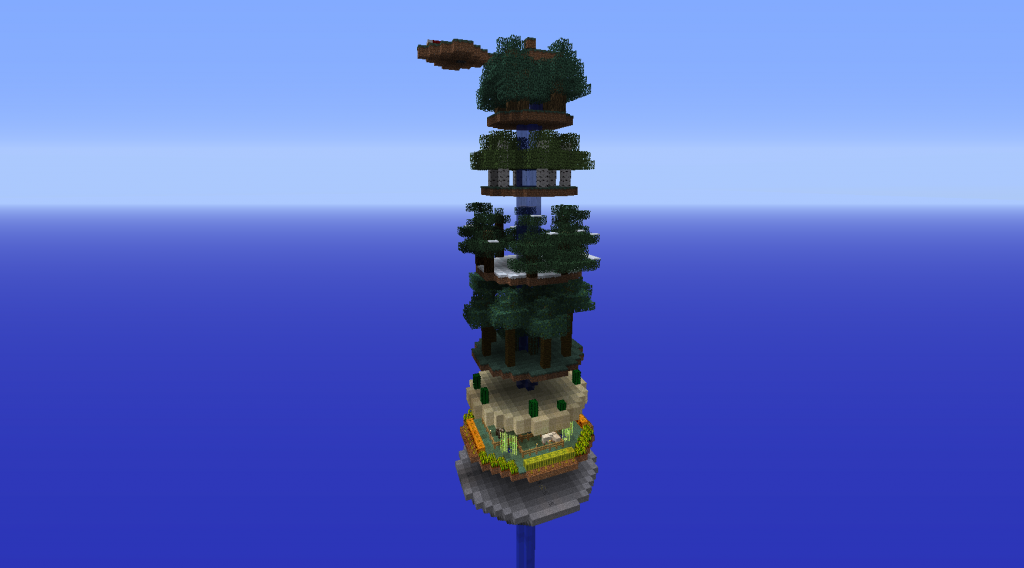 It's a long way down when you spawn in the void of the sky, Skyring is a Skyblock inspired map with several differences that make it quite an entertaining minecraft survival challenge. One spawns at the very top of the concentric sky rings, with one block of water which serves as a four pronged elevator through the various biomes available on the skyring ,a bed and trees growing up from below on four sides.
Each ring of the skyring map represents a mini version of a biome. There is a desert ring, a jungle ring, a forest ring, a snow ring, you get the general idea. There is even a farm ring, where the very small space has been engineered to hold an ark number of important animals.
One must be careful when taking advantage of the apparent convenience that is the water elevator, for drowning is the least of your worries. Once you sink too far, a cold death in the void is the only hope for you.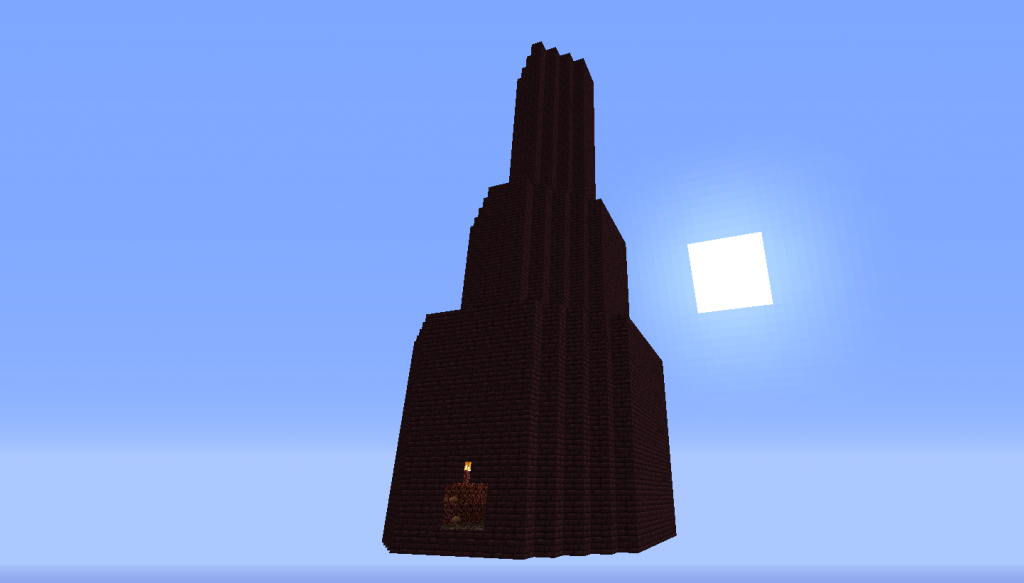 In addition to the rings, there is a dungeon type structure known only as 'Nether Tower' floating off the coast, as it were, of the Skyring. This provides a strong survival goal, a reason for navigating all those rings. But be sure not to approach the Nether Tower before you have crafted yourself sufficient protections – for the mobs that lurk in that fire proof structure will singe you to an inch of your digital life.