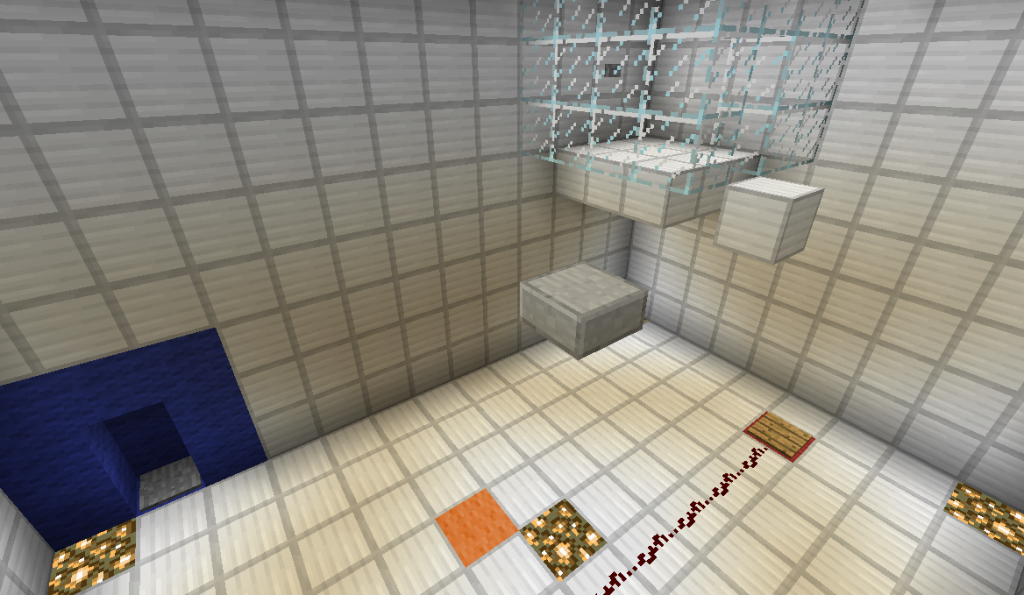 This is a map with one mission: to elevate the humble diamond hoe to a new level in the minecraft community. For years a diamond hoe has been considered about as useful as a bathtub full of sand, but Hoe-Craft Minecraft Puzzle Map puts the diamond hoe at the forefront of all things. Nothing can be achieved without your hoe. So love your hoe. Treat your hoe well, and upgrade it whenever the opportunity presents itself.
The map has been made in the portal genre, which means you better be proficient at tossing cubes into other cubes. Placing blocks has no place here! This map contains elements from the puzzle and parkour genres, not to mention a certain soupcon of adventure. This is not a map for those who want to mine and craft, this is a map for people who want to best the devious mind that devised it.
Like other maps I've reviewed recently, this map uses the cutting edge command block technology included in the latest minecraft snapshot. So you'll need to be proficient in .jar switching in order to play.