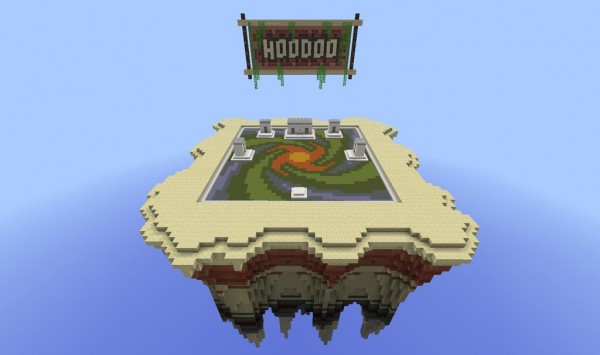 Hoodoo is a much anticipated minecraft pvp arena map in which two teams take attacking and defending roles. Attackers / Invaders take one of five classes of animals:
Rabbit – Jumping and sprint bonuses.
Wolf – Warrior class with powered up sword.
Eagle – An Archer with an Ender Pearl.
Beaver – The engineering, building, support class, comes armed with blocks and tools.
Elephant – Tanking class. Designed to take plenty of damage whilst constantly grinding forward.
An invader can change classes after death, but not every class is made equal. Different classes 'cost' different amounts, and are paid for by turning in levels. Attackers earn one level per minute as the game progresses, so Attacking classes begin weakly, but grow stronger as the Hoodoo game progresses.
(more…)