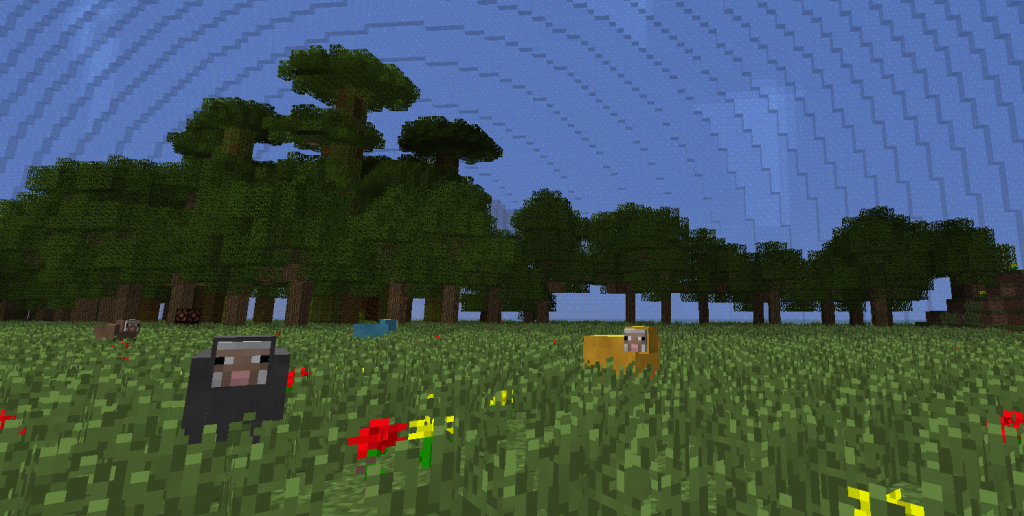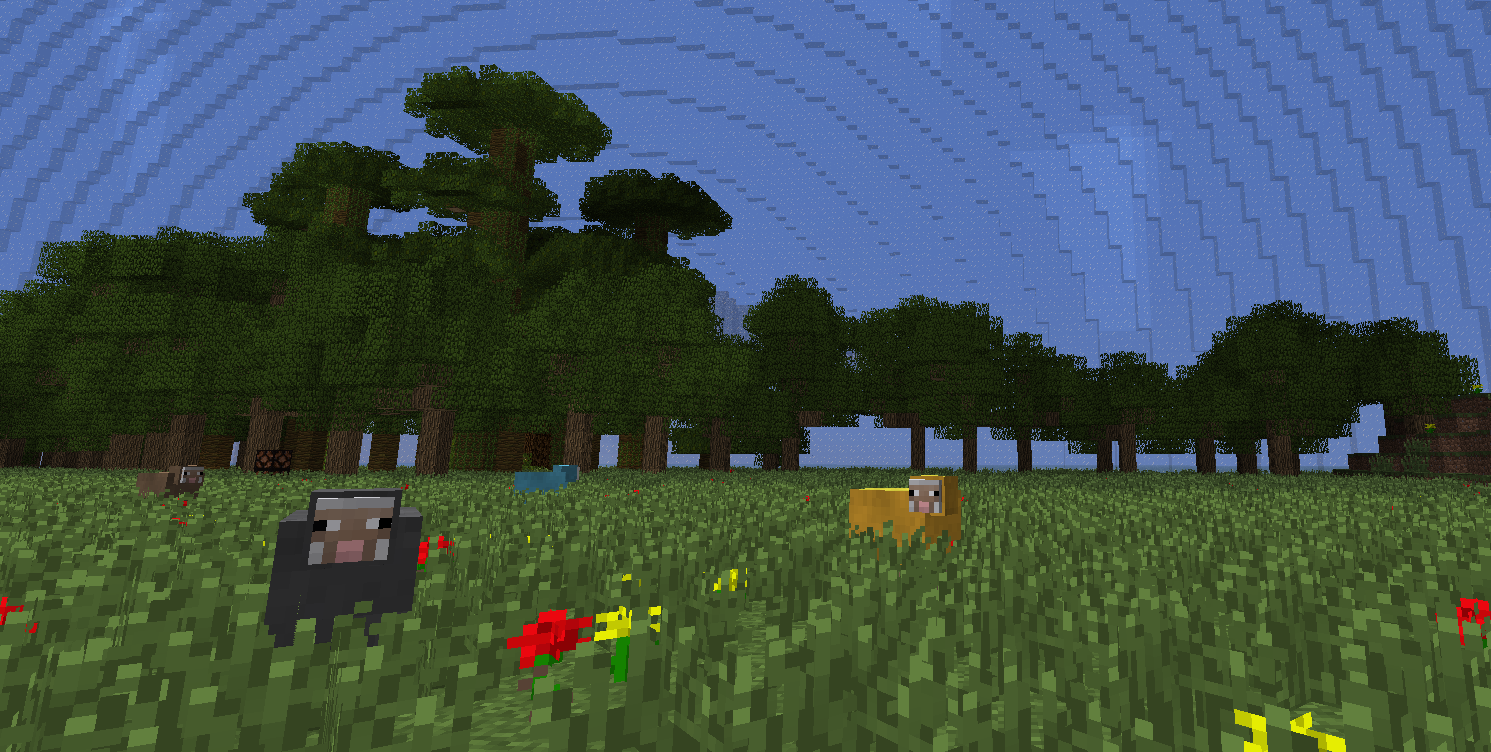 The Lost Paradise is a minecraft map download with a little bit of everything. It begins with a maze and a parkour challenge, so pure survivalists are going to get pretty frustrated right off the bat. Or they're going to smash out a few lantern blocks and make their own stairs. Because people who can't jump but like to play survival maps are going to get a lot more out of this map than people who can jump but don't like survival maps.
The Lost Paradise (warning, sort of a spoiler) is a magical land hidden away inside a dome of ice. It is largely comprised of a large flat tree that looks like something out of The Lion King and a bunch of colored sheepies. There's quite a lot of land to explore under the ice dome, so you won't want for dirt, grass or or yellow wool anytime soon. However, and this is a pretty big however, the map has been constructed on the Flatlands setting, which means you can't just go ahead and dig for the resources you're going to need. You'll have to explore for them.
All in all this is a pretty deep survival / adventure map with a frosting of puzzle and parkour. If you're looking for something new, a well rounded minecraft experience in the hands of a creator who knows how to pique your interest and make a world worth exploring, then The Lost Paradise is a minecraft map you should download.
Download The Lost Paradise, Minecraft Adventure / Survival / Puzzle / Parkour Map!