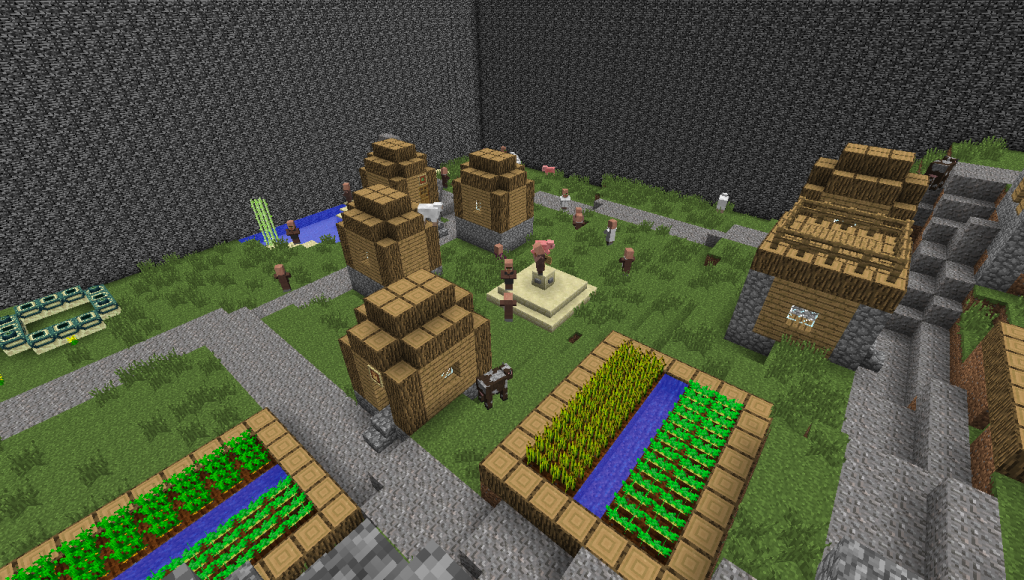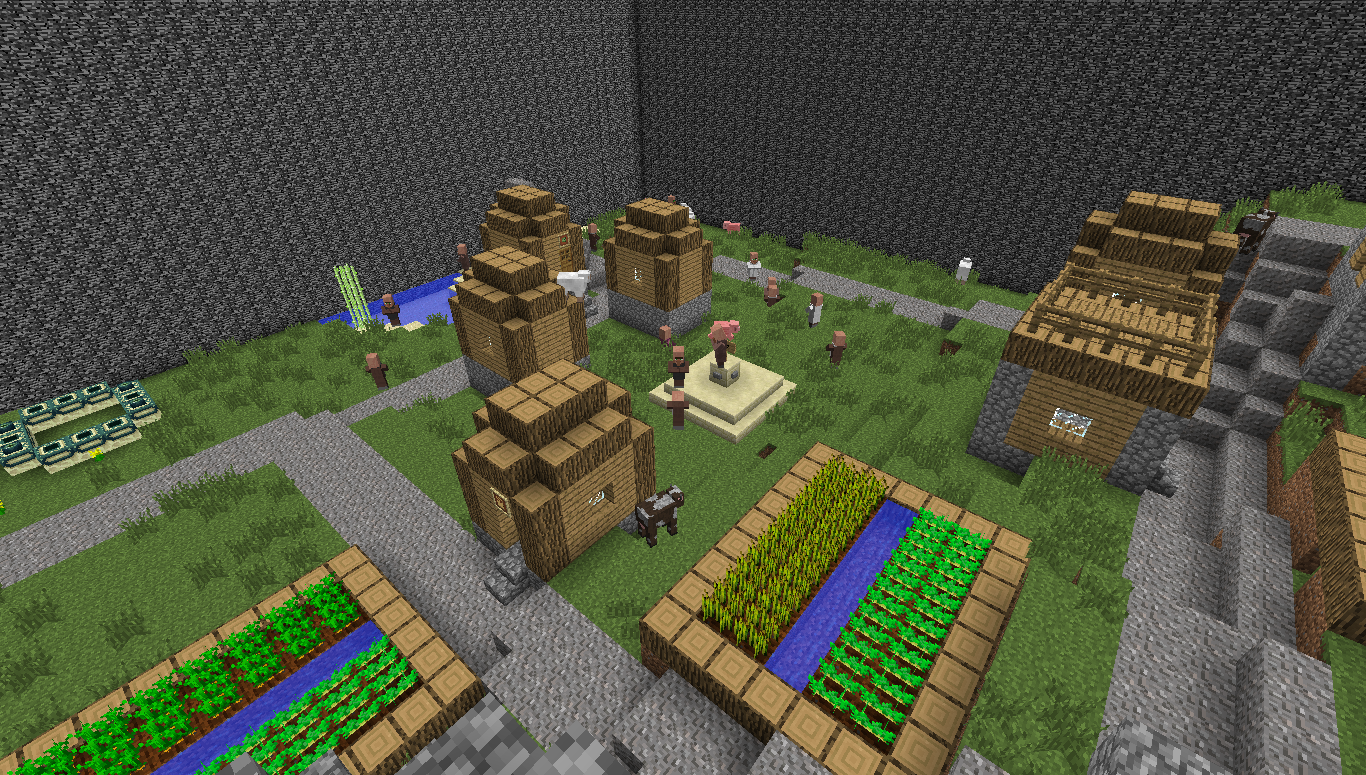 Do you like to survive in minecraft whilst being completely enclosed by bedrock on all sides whilst some distant god poses you challenges that may or may not be relevant to the aforementioned task of survival? Any minecraft survival map player with a love of deeply specific and quite challenging challenges is going to love Super Enclosed Minecraft Survival Map, which is 1.4.5 compatible and uses the command block to add a little more zing to the map as you know it.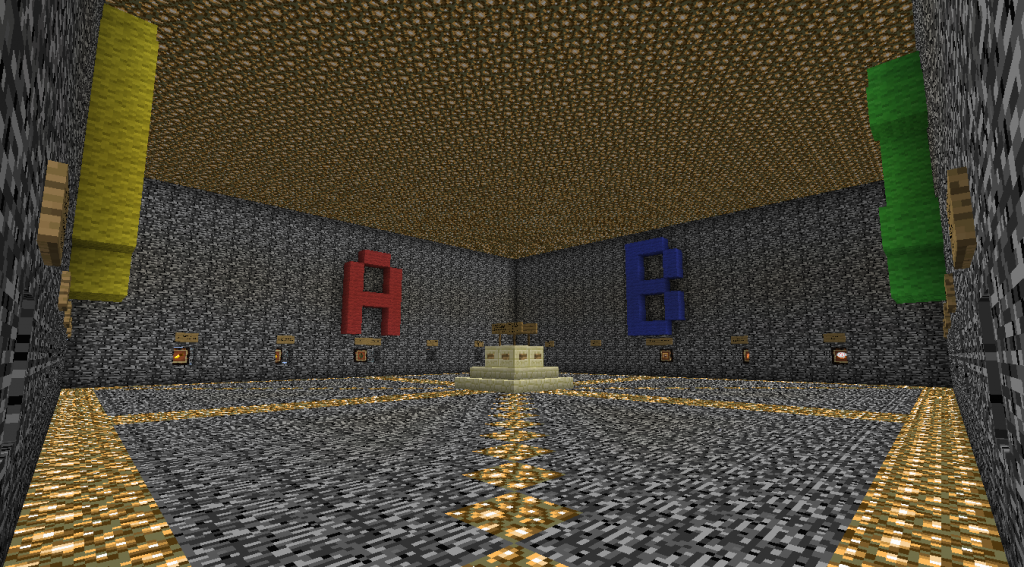 You begin the map and live the map in a naturally generated minecraft village, complete with villagers who like nothing better than trampling their own crops and trading with you. The feature that sets this map apart is the challenge room, a place you are ported to at the press of a button, where your successful challenges are rewarded with glowing lights.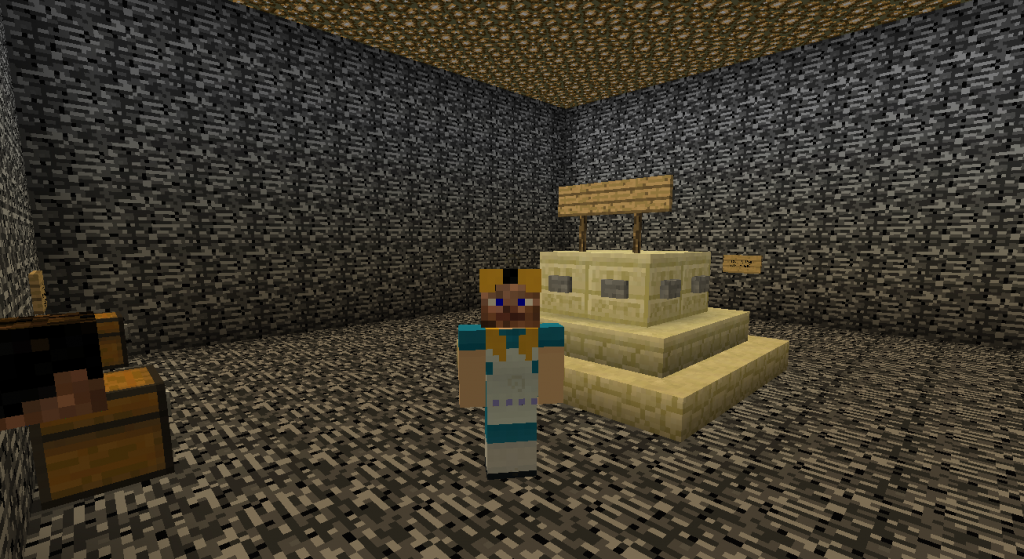 One finds oneself wearing the map maker's head as a mask at the outset, which I found to be a charmingly gruesome touch, one that endeared me to the map as a whole. The challenge room is an excellent idea that not only focuses play, but gives the player a sense of accomplishment and redstone validation. There is a certain amount of glitchiness to this room, but if you cheat, you're only cheating yourself. (And as there is a surprise I won't spoil for anybody who completes all the challenges, you really will be cheating yourself if you claim victory before it is yours – in the most hilarious way.)
Download Minecraft Super Enclose Survival Map!