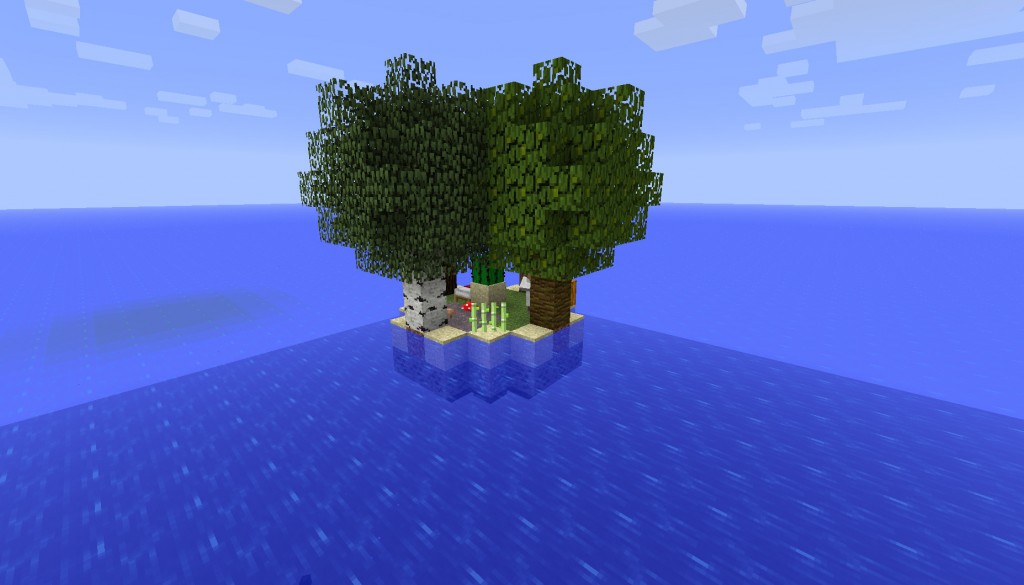 Survive. On the ocean. With very little in the way of land to help you. Does it look a little like Sky Block? Yes. Does it look a lot like Survival Island? Yes. Is it different from both and also compatible with minecraft 1.4? Yes and oh yes.
If you happen to be on the search for a classic minecraft survival map, the sort where there's almost nowhere to stand and certainly no place to grow food or smite pigs, then this is the map for you. Originally designed as a sort of 'Sky Block with training wheels', this map has grown in an organic and exciting way, a way that has made countless You Tubers create videos on the subject thereof, and has seen many thousand minecraft players watch Creepers, Skeletons and Zombies bobbing gently on the glassy ocean.
Download Ocean Block Minecraft Survival Map!