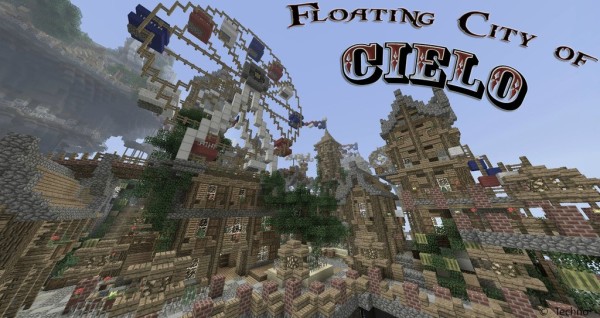 Inspired by Bioshock's Columbia, this minecraft floating city is a wonder to behold. What's truly fantastic about it (besides the wild builds and impressive scope) is the fact that it is made with vanilla textures in mind. You can download and play this right on a plain vanilla install and still be blown away by the city.


The designers and builders of this city have some serious chops. This is shown in a myriad of ways, perhaps most notably in the way cobblestone 'chains' hang in the sky. There's a weight to the builds, a sense of gravity which demonstrates the skill of the minecraft builders who put this map together. Nine months in the making, this is no small build, this is a place you could easily lose yourself in.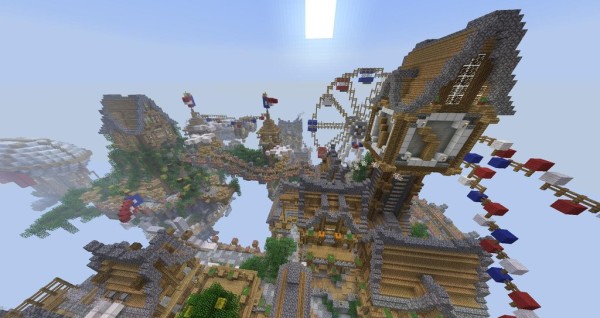 This map is available for download, you can also watch a cinematic below, or log on to the creator's YouTube channel and watch the build progression. This is a good idea for anyone who aspires to be a minecraft builder, techniques like these don't come easy.