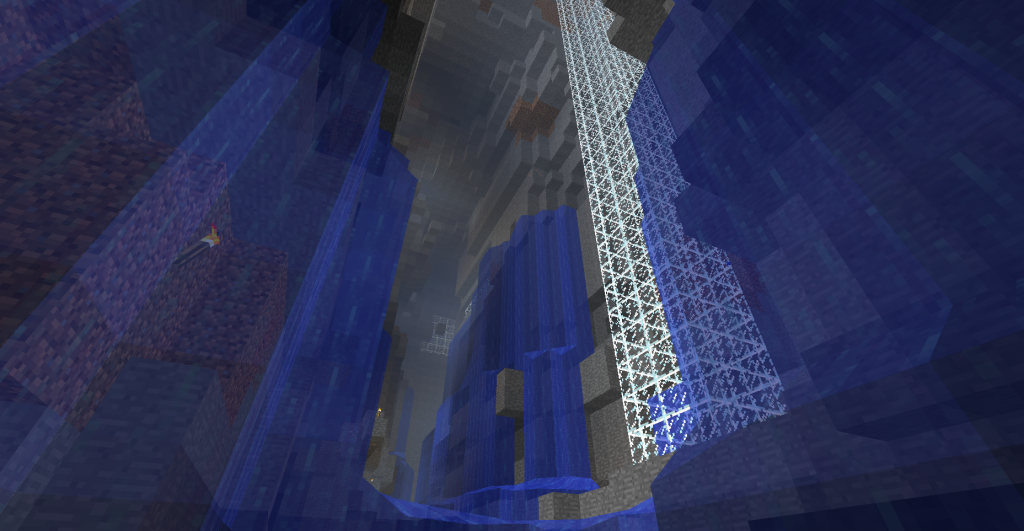 Cave Parkour is a fast paced map that requires a modicum of jumping skill and a thorough understanding of the sprint button. One unique facet of the map is that it reccomends you play it on peaceful. This is because exploding creepers can cause offense, not to mention completely destroy the delicate balance of the parkour obstacles.
Without giving away any real spoilers, timed pistons have been heavily integrated into the map, meaning you must do more than just jump – you must time those jumps correctly.
This is a pretty challenging map, though it could be suitable for beginners they would have to be tenacious beginners who don't give up the first few times they have to repeat a series of jumps.
If I were to make a criticism it is that sometimes one can get lost and not be sure of the way forward – not because the jumps are too hard, but because all caves sort of look the same. A few more signs with arrows would have helped, but all in all this is a nice map for those looking for a diamond collecting minecraft parkour challenge!