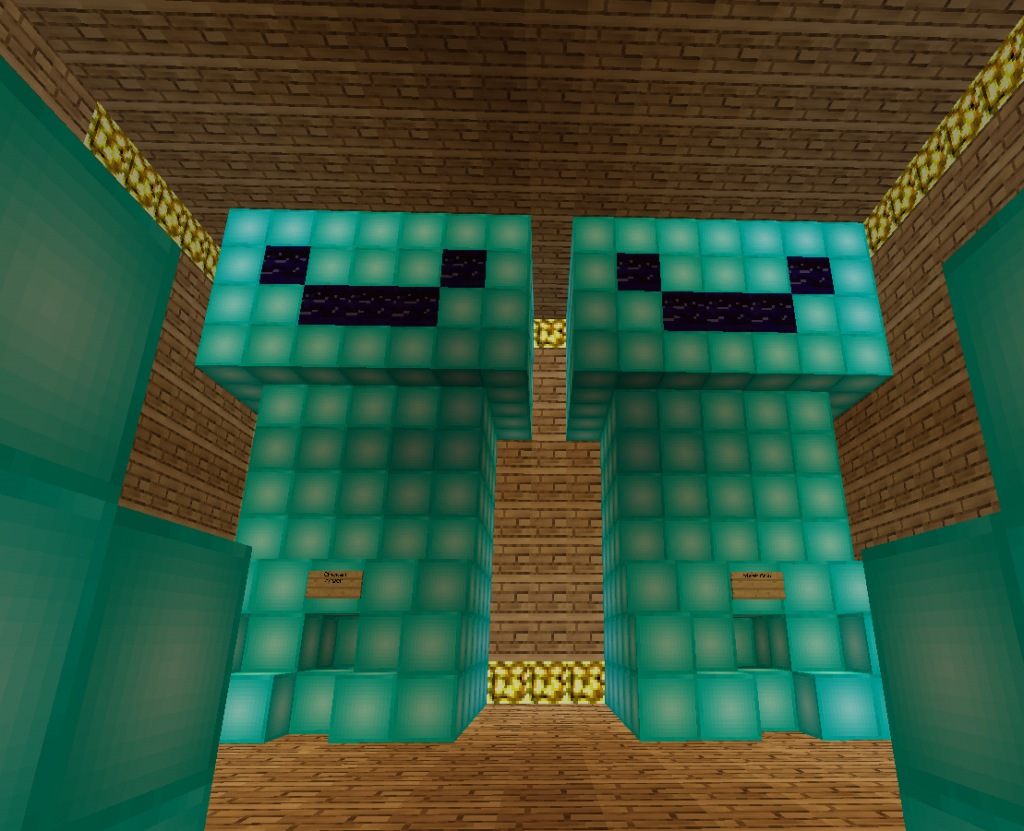 Giant. Diamond. Creepers. Three worlds that should get your pulse racing, your stomach churning and your palms sweating. Wealth of the World is the sort of minecraft map download that legends are made of, it gives you the leeway to be who you really are whilst constantly tickling your funny bone and setting challenges that you can't wait to rise to.
Most CTM maps involve grubbing about the place for some colored wool, but Wealth of the World takes a different approach. Instead of wool, you must offer animal eggs to appease giant diamond creepers who wish to cook them. It makes about as much sense as anything else does in minecraft, so I'm all for it.
I also like the way the map is designed to be played on peaceful. There's nothing more irritating than trying to complete goals whilst being sniped by a jumpy skeleton.
The survival part comes in where you have to cut down trees to create tools and all that sort of thing. This is a map that actually lets you play minecraft whilst you play the map, unlike other similar maps that forbid the breaking of blocks. I bite my thumb at them.
Wealth of the World comes with the PigCraft texture pack by the same creator. I tried playing with it but didn't find that it really added a whole lot to the experience. No matter how many people try to 'improve' the mineral textures, the default texture pack really does seem to have them beat at the outset. Because they don't really matter, precious minerals are scattered all over the map, there are diamonds for everyone!
This is definitely a special map, one that survival and adventure players will both enjoy. The CTM mechanic fits in neatly and isn't there only to compensate for the otherwise meaningless nature of the map. (That is to say, this map has some kind of inherent merit.)
Ah, that's enough words. Go download it and play it! Collect those eggs and sacrifice them to the creeper gods!