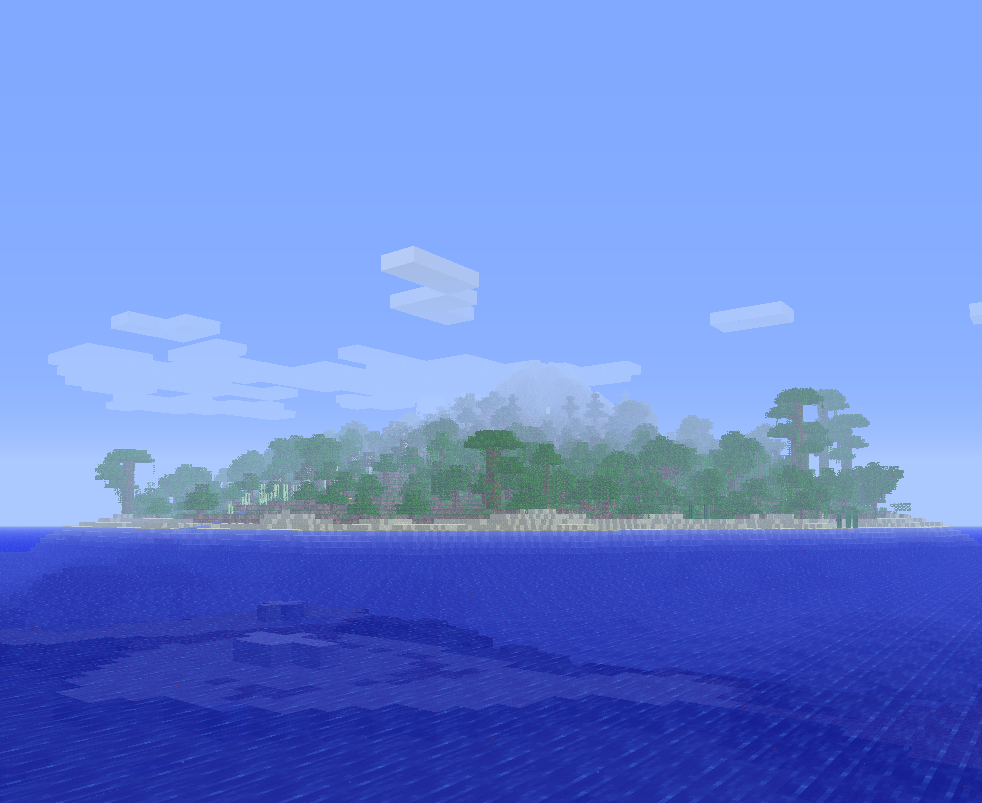 A volcanic island full of surprises, Monte Major is a minecraft survival island map with style. The volcano that dominates the center of the island is an impressive sight, especially when you step up to the crater and see the red hot lava bubbling far below. At that point you might very well feel the call of the void, but do stash your valuables before you respond as the outcome is unlikely to be positive. (And when I say unlikely, I mean I tested it twice for science, and it didn't turn out well at all.)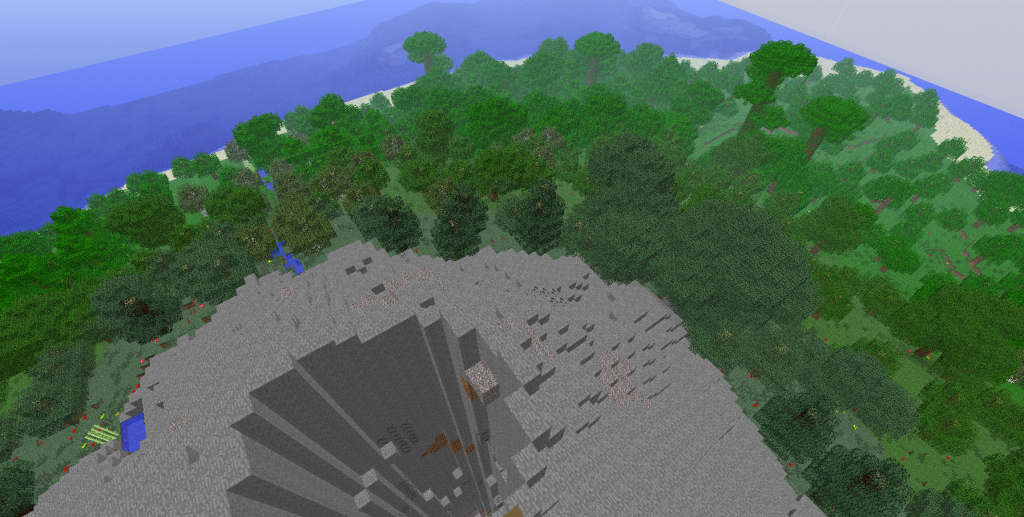 This isn't what I'd call a challenging survival map because there aren't any restrictions (space restrictions, item restrictions, or other factors specifically included in the map to make your life more difficult) it's more of a a survival challenge taking place on terrain you just won't find in a generic minecraft spawn. Much of the island is covered in thick jungle, though there are parts of it where sparse pine trees tower skywards and where streams flow and apple trees blossom. Sometimes you'll find a pig stuck in a tree, like a fly in a venus fly trap.
In addition to the wonderful terrain, there are two custom dungeons you can pit your skills against. Players who play this map on anything other than peaceful are going to find the battle to subdue the hostile monsters of the island a hard fought one.
Those daring to explore the deep reaches of the volcano will be handsomely rewarded, as with those who simply wander about the place poking their noses where they may or may not belong. For a beautiful survival experience, you really should: