We come now to the ninth popular minecraft survival map of all time according to me and my statistics (generated by pig men scientists of the highest order). Number nine is Sky Pyramid, a sky survival minecraft map in which you float in the sky and try to survive. Yes, it is quite a bit like SkyBlock (which appears quite a bit further up the Top 10 countdown) but it has some unique points and advantages which I will now list.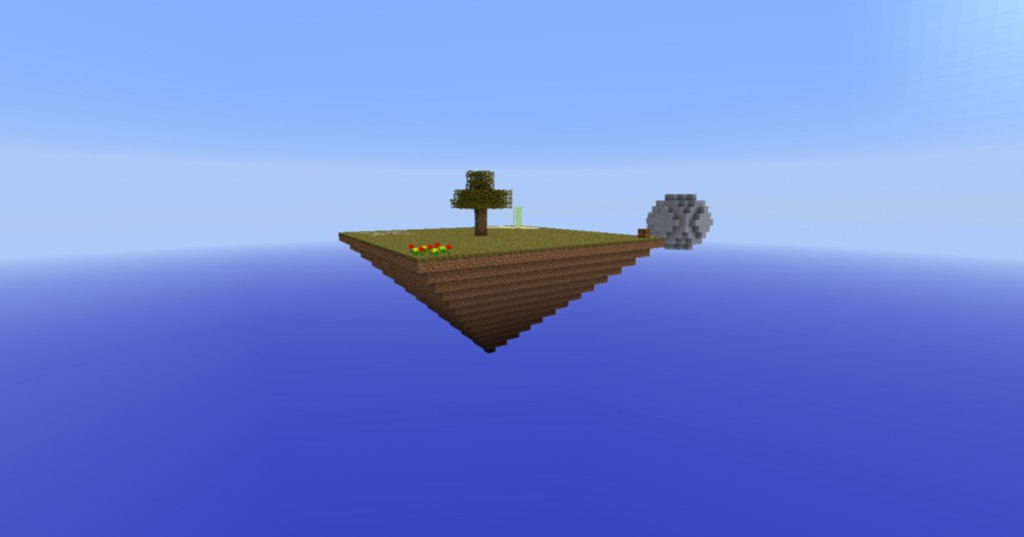 Sky Pyramid gives you a lot more space to explore and a lot more grass and dirt to work with than SkyBlock, which is pretty much a cobblestone generator of a map. There I said it. Sky Pyramid also benefits from knowledge of cobblestone generation techniques, but you could probably get away without them if you were prepared to work exclusively with wood and wood derived tools.
Unlike Sky Block, which hates you and secretly wants you to fail, Sky Pyramid loves you. It is generous with its bounty. Ultimately it's just another island in the sky, but it's an island in the sky where animals will frolic and waters will fall and where you can make your own isolated dreams come true.