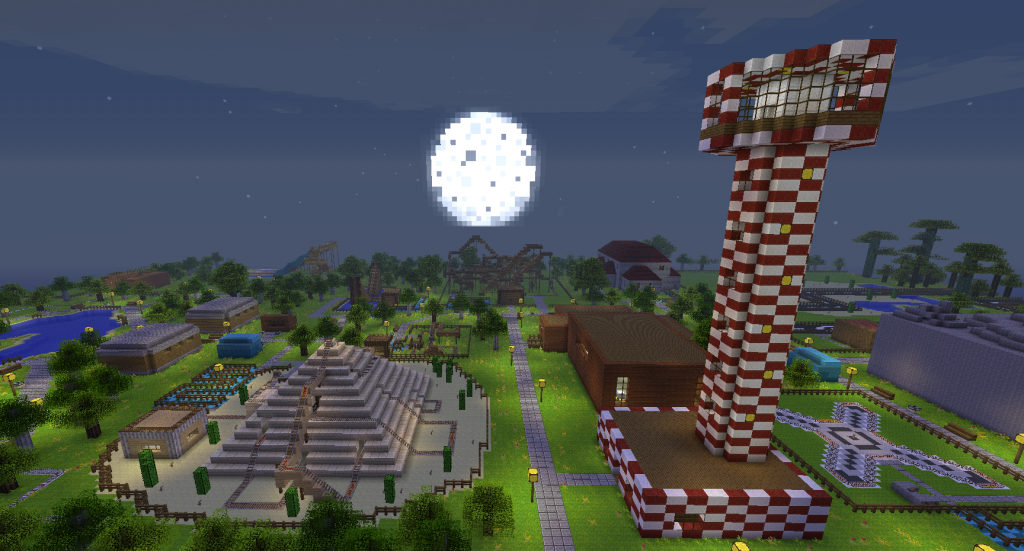 Are you ready for fun and games? Roller coaster and rides? Then you need to download Theme Block, a minecraft theme park with more fun than you can shake a stick at. This map is good for single players, or up to three players if you opt for the multiplayer option.
Theme Block World is a map containing several rollecoasters, some small and compact, others big and fast. There's an archery competition, a maze, and even an ice curling competition.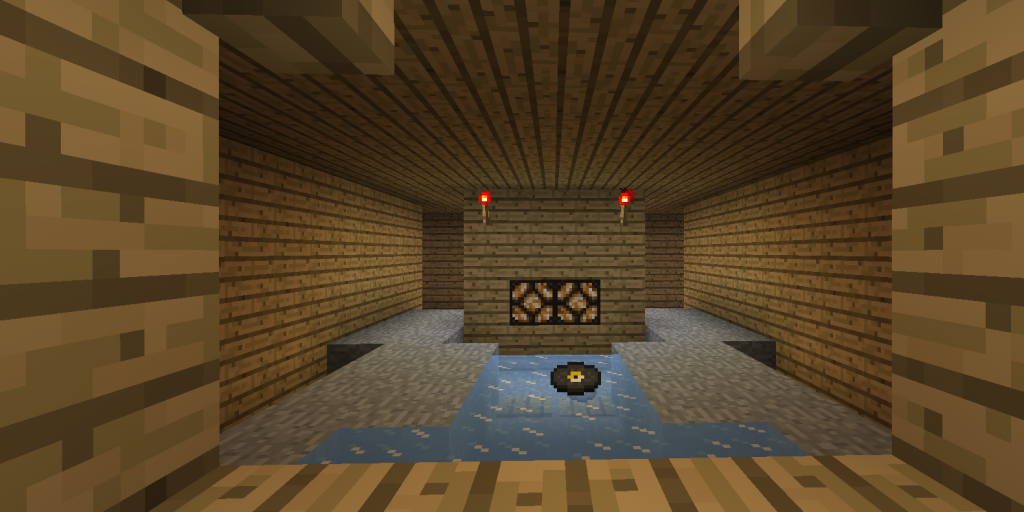 Prizes are especially good for the ice curling competition, with diamond armor dispensed for those skilled enough to curl their gold record all the way to the end of the icy rink.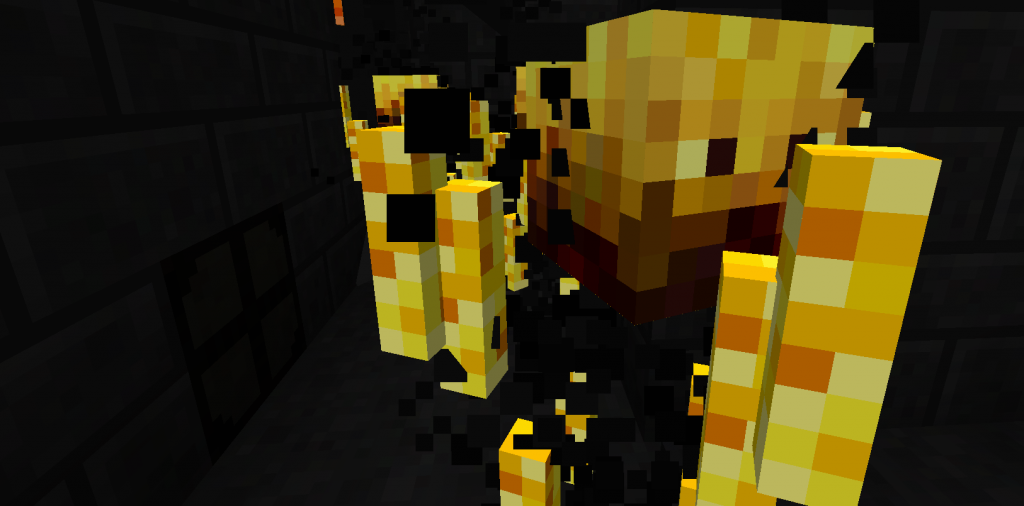 Players who like to scare themselves will enjoy taking a wander through the house of horrors, where terrible apparitions threaten life and limb.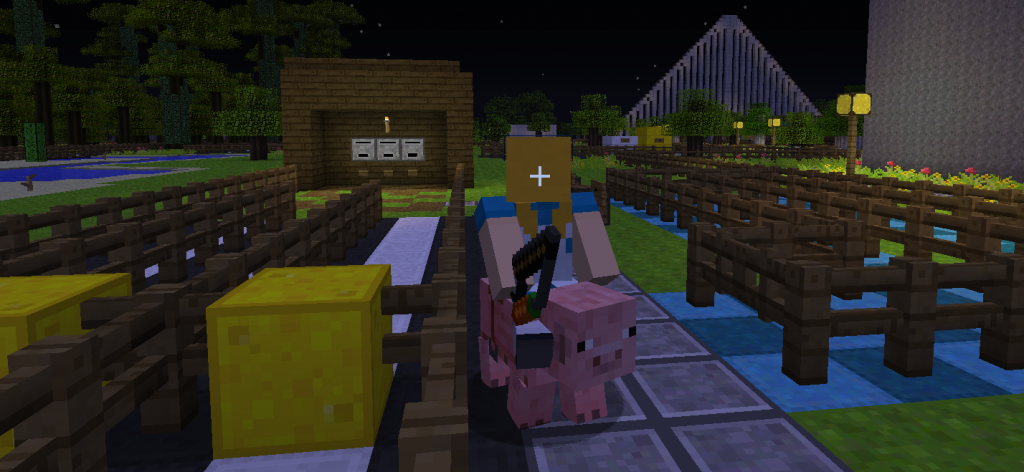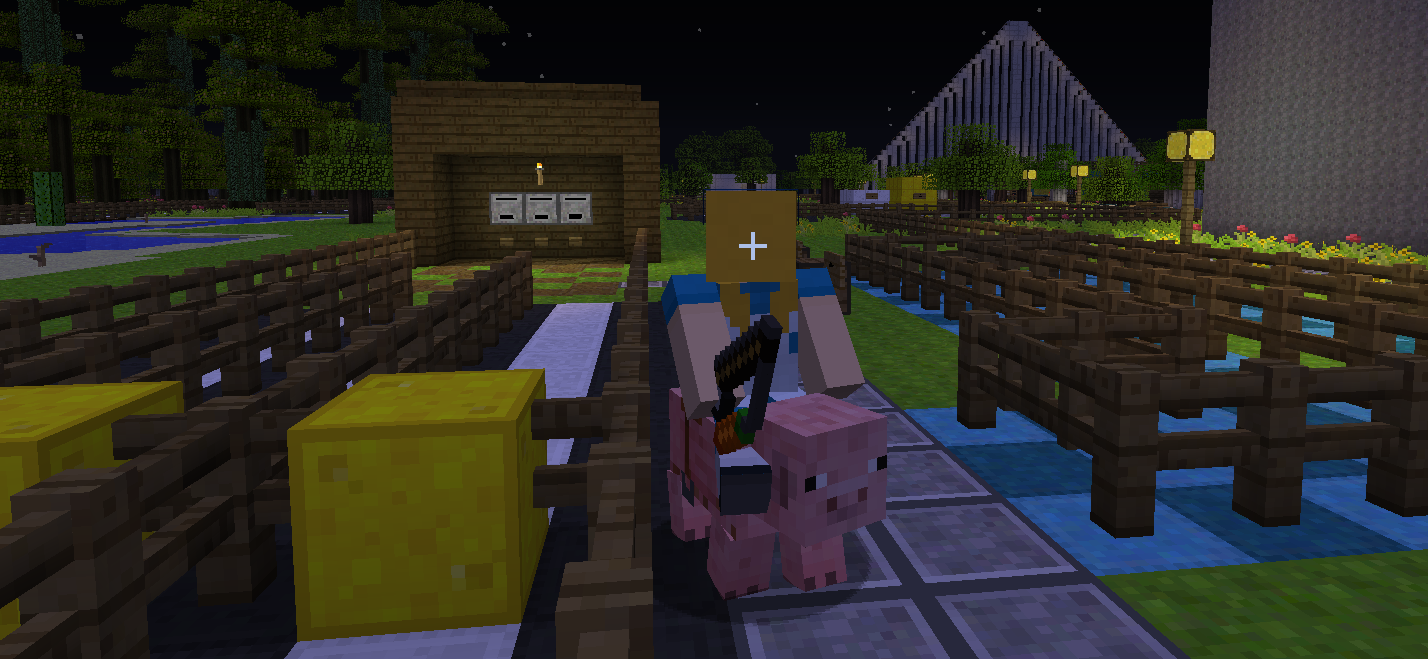 For those with a competitive streak there is a pig racing course, battle for supremacy as the fastest pig racer of all time!
Theme Block World is quite impressive because of the scope and range of activities. It's not just one or two roller coasters, it's a whole host of activities that will keep you entertained as you go from attraction to attraction, earning prizes and riding the rides.