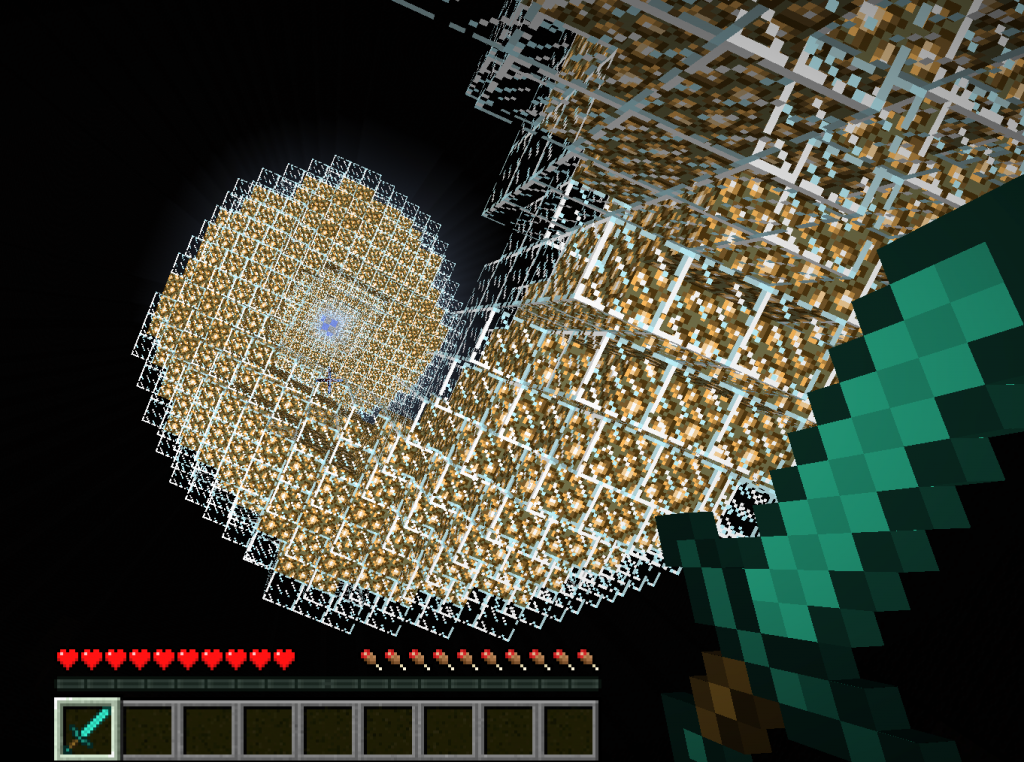 The Dropper has one simple requirement for those that play it: survive the fall.
What's truly fun (and when I say fun, I mean, a good ego check) is that it's possible for you to fail this simple task almost immediately, albeit in a truly spectacular way. The opening level of 'The Dropper' (pictured in the image above) put me in mind of the opening of Alice in Wonderland, tumbling down the rabbit hole. In fact, that's what this level should really have been called, in my humble opinion. You fall and you fall and you fall and then you realize that the landing is going to have very unpleasant consequences if you can't figure it out.
It took me five or six attempts to survive the first fall through the glass and glowstone worm tower. It would have taken fewer if I hadn't tried to cheat my way around the system a couple of times only to realize that The Dropper is strict and stringent in its rules.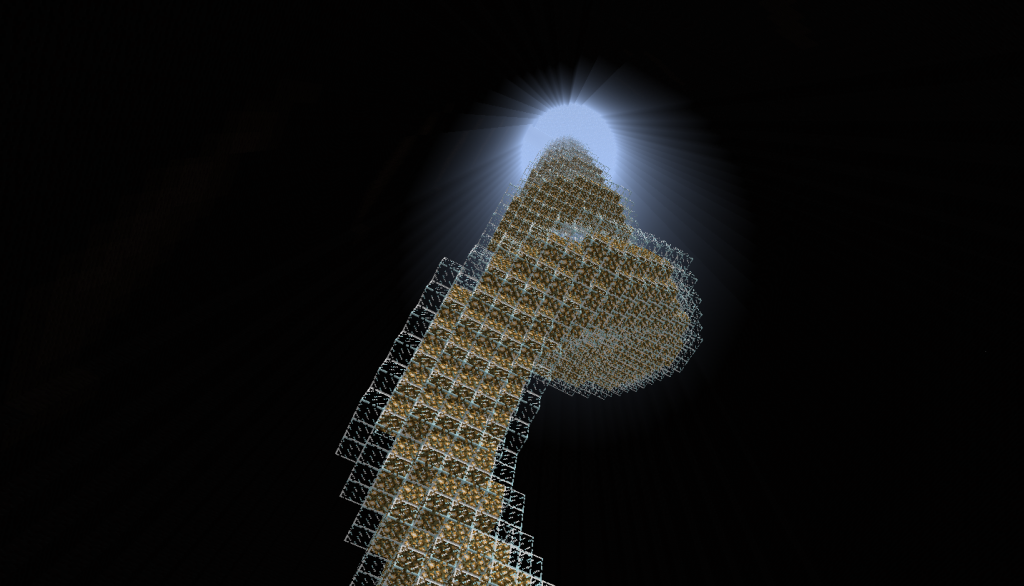 You will be impressed by this map, not only has a lot of building time gone into it, but the challenges are very well balanced and there's some impressive redstone work to admire as well, including an elevator that shuffles you all the way to the top of the map with ultimate piston technology.
Made for both multiplayer and singleplayer, you can play The Dropper minecraft map alone or with friends. Playing with friends will be an experience to remember as each of your group has to develop the finesse and control to make their avatar glide gracefully through the air before landing unharmed in the few safe spots.
The Dropper is described as an Adventure / Puzzle map, but I actually think the creator has effectively made an entirely new genre here using the minecraft falling mechanics and gravity system in a way that few, if any other minecraft maps have done.