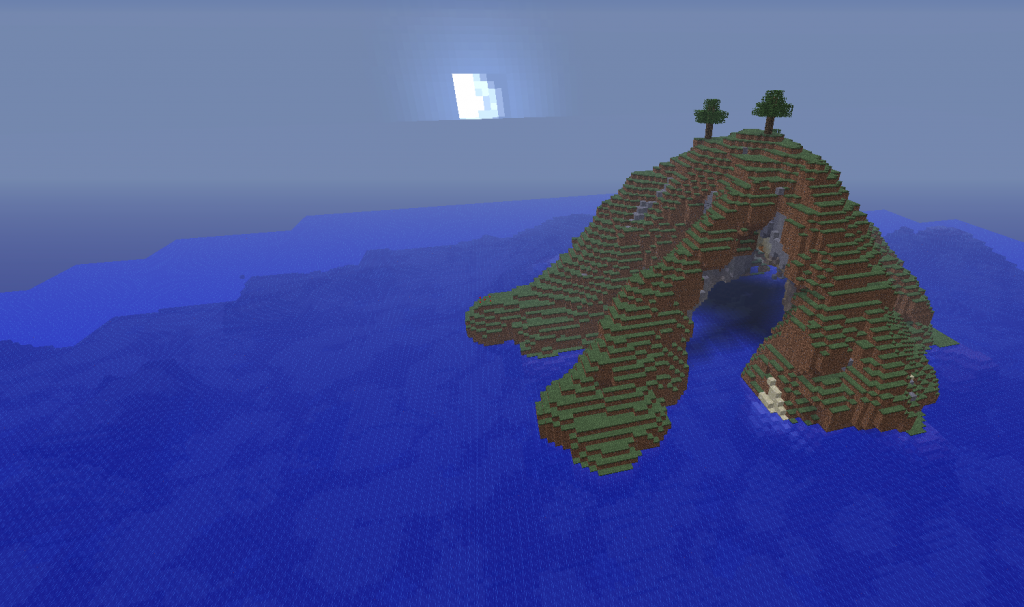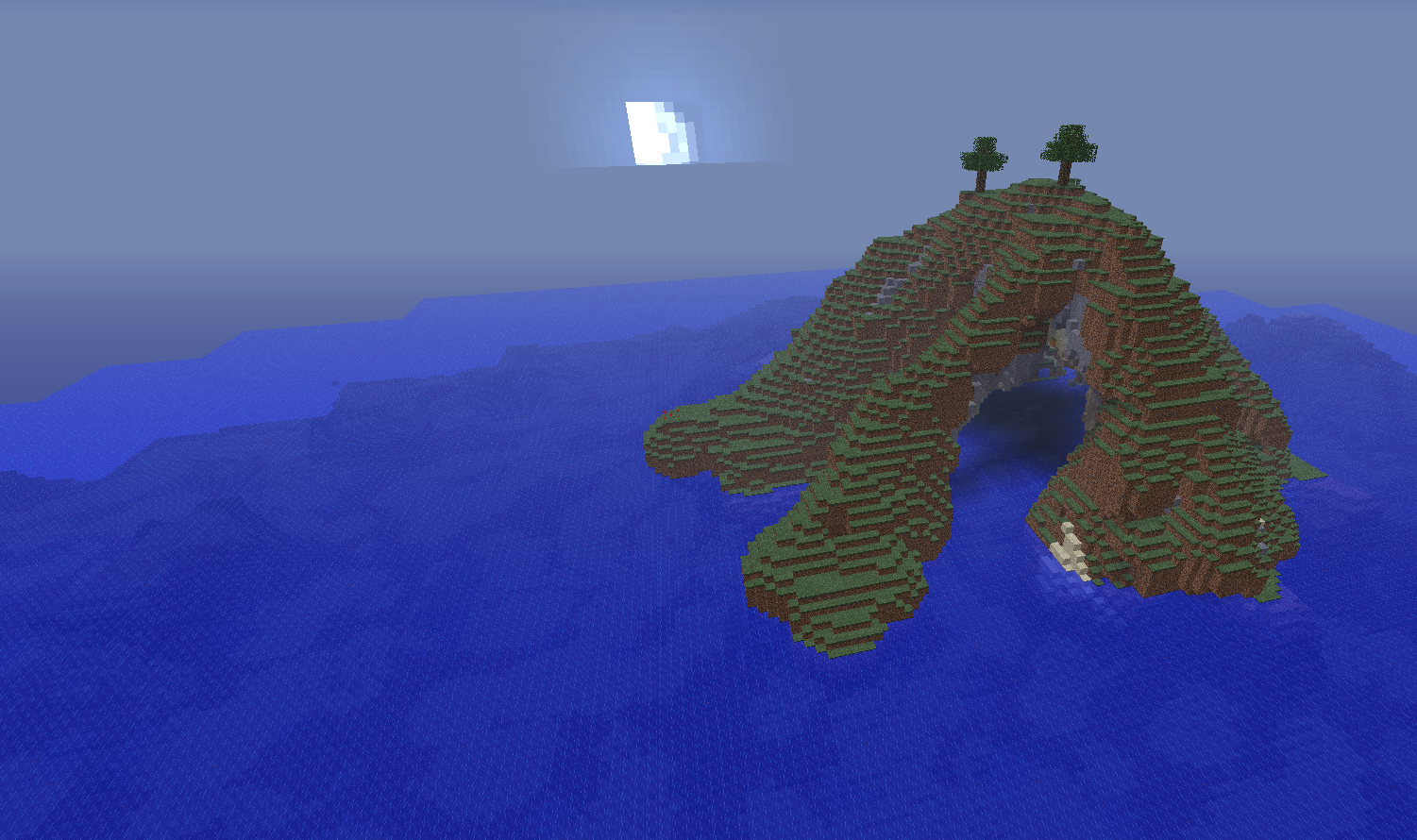 This minecraft survival map is also an archway, with survival above and below. Don't expect to just go about digging up ores either, all diggy dig dig. Nope. The ores are in another castle. Or a chest, or something. Any way you put it they're hard to find.
The landscape of the map is interesting enough to make the hide and seek required for survival fun. Adding to the difficulty factor is the fact that you're in an ocean biome so there's little to no chance of animals spawning unless you happen to find some animal spawning eggs.
Though this is nothing spectacularly new, it is a solid survival map and those looking for a simple minecraft survival map (especially a survival island style map) will probably be quite pleased with this little offering.