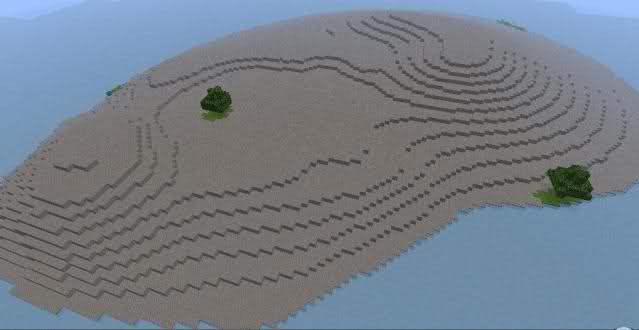 The island, it is made of stone! And you must survive in these stony isles, where punching will only leave you with bloodied fists. Judicious use of clay deposits as well as a generous helping of not one, but two trees are enough to get you started on your way to surviving a very gray world.
There are lots of challenges included in this map, so people who like challenges will enjoy that. Also, because this map has been created on a plains biome, not an ocean biome, animals spawn quite readily, which is useful for people who don't like starving.
Though this map at first appears to be little more than a barren wasteland with precious few green spots to reccomend it, once the interior of the island is explored things start to get a little more interesting. Minecraft survivalists with a penchant for remote island survival scenarios are going to enjoy this map.