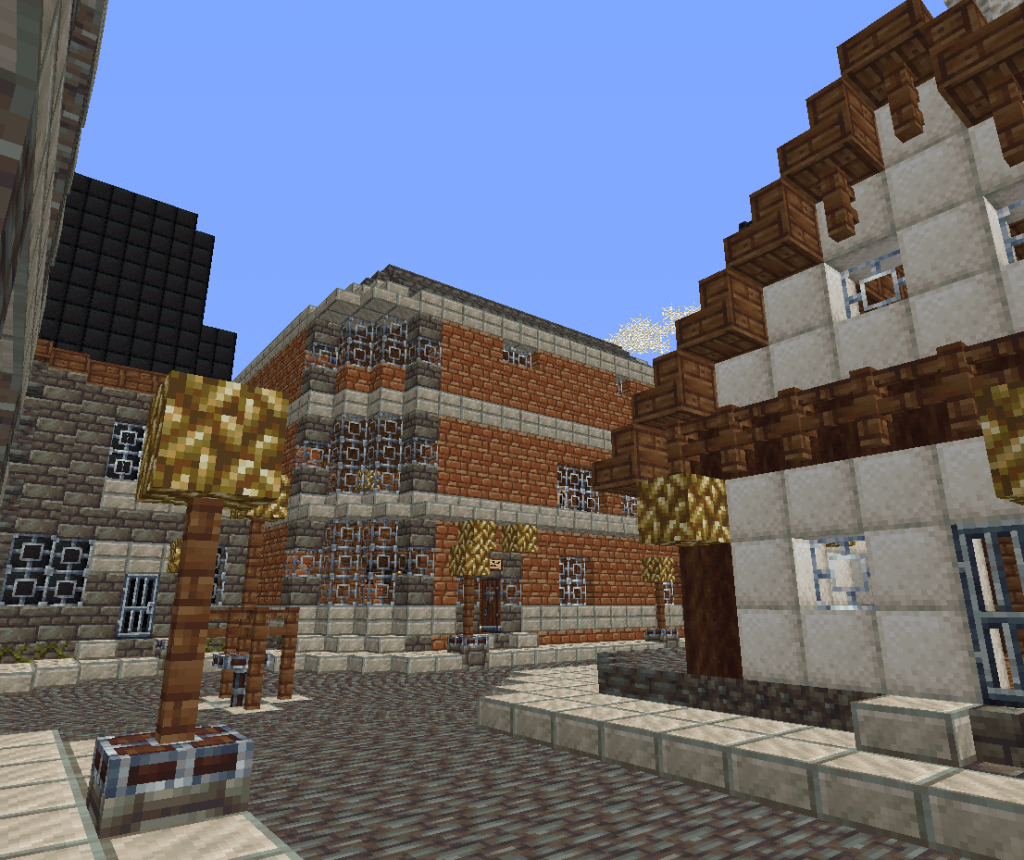 I love me a little Sherlock Holmes I do. A little Victorian flavor always makes the vagaries of modern day life a little more bearable. Even if you only open this map and wander around it for a bit without reading any of the clues, solving any off the puzzles or indulging in any adventure whatsoever it will be worth it. The representation of Victorian London alone justifies the download.
If you do delve into the story, you'll be delighted by the creative touches put in place by the author of this tale, a man who has no qualms about doing a British accent with the enthusiasm only a citizen of an ex colony can muster. In addition to the usual notes and signs there is also a full set of video cut scenes to feast your eyes and ears upon.
This is a wonderful minecraft adventure / puzzle map, with a great deal of attention to detail. The creator has gone quite out of their way to immerse you in the mystery of the Blocky Conspiracy. Now it is up to you to prove yourself worthy of the mantle of Holmes.
Download Sherlock Holmes and the Blocky Conspiracy Minecraft Adventure / Puzzle Map!