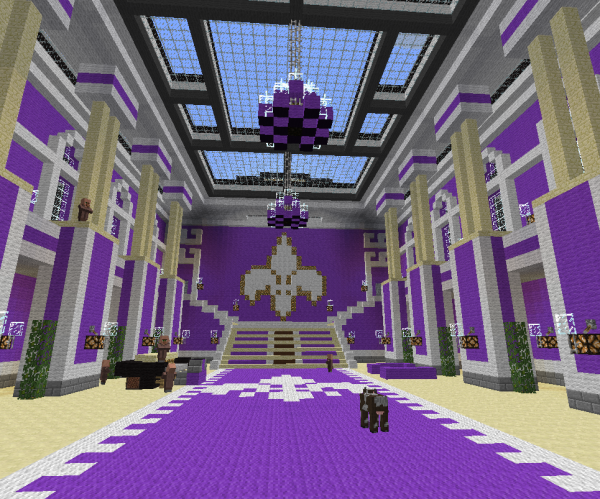 Do you love minecraft? Do you also happen to love the Saint's Row franchise? If so, you need to download this Saint's Row minecraft map! This Saint's Row mansion, lovingly created in minecraft comes complete with gaudy purple and glowstone decor, as well as plenty of villager goons.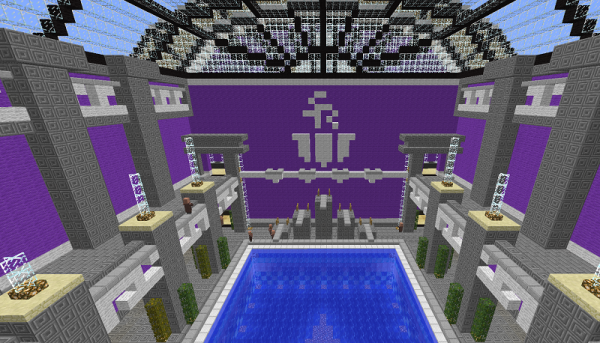 The mansion is extensive and impressive with a full Olympic sized indoor swimming pool, great foyer complete with curving staircases leading to salubrious depths.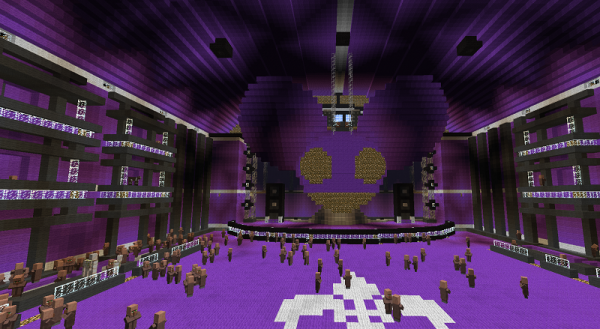 Saint's Row Minecraft Multiplayer
This is truly a huge minecraft mansion, full of interesting and weird statues, including a monument to all things Genki. Oh, did I mention the club, complete with Deadmaus head and Saint's Row decor – as featured in the official Saint's Row the third trailer? You could fit any number of revelers into the space, so this map could be used for multiplayer servers and that sort of thing. All you need is a Saint's Row minecraft skin and you're good to go. (My personal favorite is the Johnny Gat skin, but you can get Saint's Row skins from Pierce, to Shaundi to Professor Genki.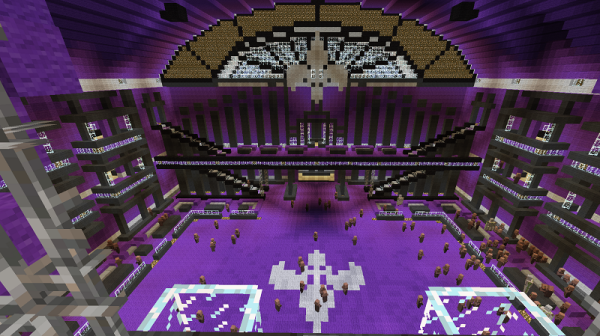 Also included in this Saint's Row minecraft map is a boxing ring, complete with Iron golems ready to do battle, should the need arise. The master bedroom could fit about nine Steves in it, or Stevettes, if that's the sort of thing you prefer. A spa bath off the main bedroom creates a further ambiance of luxury.
If you get tired of the luxurious interior you can always step out onto one of the large balconies which provides an uninterrupted view of the grass filled greens. Underneath the Saint's Row mansion is plenty of garaging room. You could park dozens upon dozens of purloined cars in the garage. If you use the minecraft drivable car mod you can park actual minecraft cars underneath the building. There's also plenty of room to park a plane, and as we all know, planes are as much part of the Saint's Row experience as the color purple and questionable moral choices.
So roll up, roll up! Download the Saint's Row mansion and start living like a Saint. On a row. Or something like that.