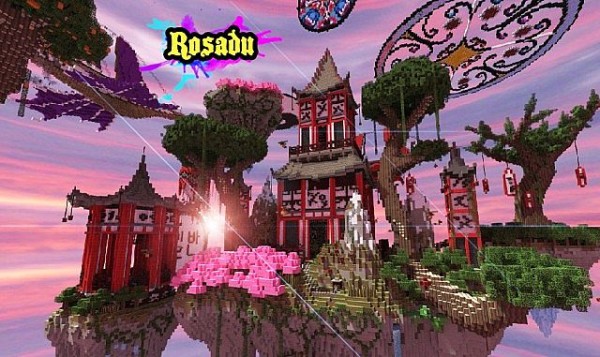 A minecraft fantasy map like no other, Rosadu is crafted in an Asian Steampunk fantasy aesthetic that is quite beautiful. Avatar meets the Last Airbender, for want of a better description involving two movie names that start with the letter 'A'.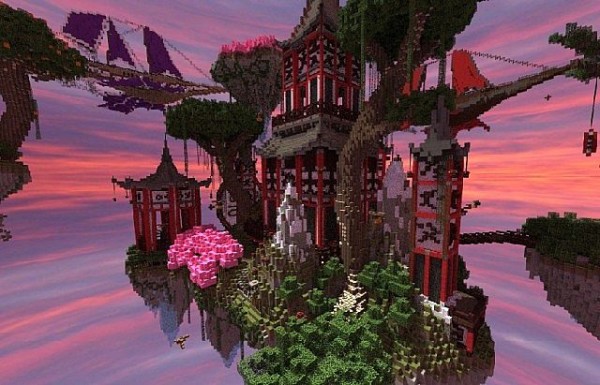 Made of almost half a million blocks, Rosadu is completely gorgeous and utterly stunning in terms of scale. If you're looking for a fantasy spawn for a multiplayer server, or if you just want to play in a map where the currency is sheer wonder and astonishment, then Rosadu is worth the download.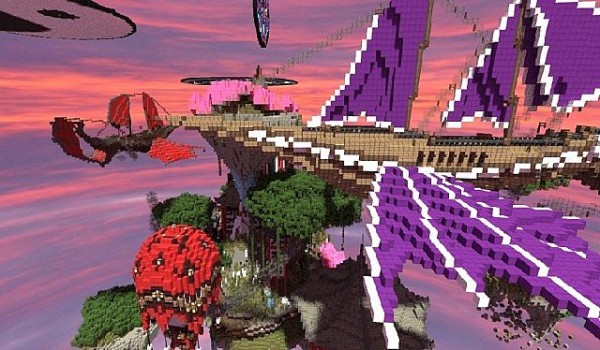 There are many wonders to behold in Rosadu, including a flying minecraft ship with dragon wings, and a hot air ballon floating off the coast of the sky island. As in Avatar, you'll feel as if gravity has somehow been repelled by the sheer beauty of the place.