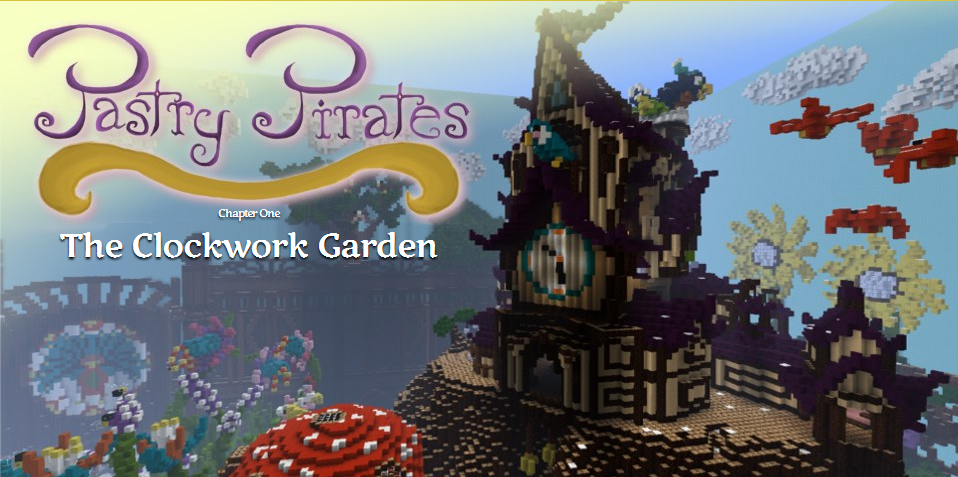 In a pastry paradise, a garden grows so tasty and wonderful that all those who travel there cannot help but gorge their eyes on the terrain. A truly magnificent, totally trippy minecraft adventure map, Pastry Pirates Chapter One, The Clockwork Garden is one that absolutely begs to be played by anyone with a love of well developed adventure and a twist of whimsy in their hearts and minds. No effort has been spared in the development of this map, which comes with its own original soundtrack. Excited yet? You should be.
Most minecraft adventure maps begin with a single premise: you are a traveller / adventurer / trader who has mysteriously woken up / crashed / landed on an island / box / volcano far from civilization. If you find that trite, then you're going to be super stoked with the premise of the Pastry Pirates map, which is as follows:
Pastry Pirates is your first glimpse into the whimsical world of Jeffy, a young pixie who enjoys the finer things in life — delicious baked treats, so sweet, so sweet! Unlike most Minecraft adventure maps, you'll enjoy Pastry Pirates as a completely open-ended fantasy world! You're able to explore the beautifully designed environment at your leisure and interact with the kooky inhabitants of Fairy's Aire — mice, birds, fairies, pandas, and more!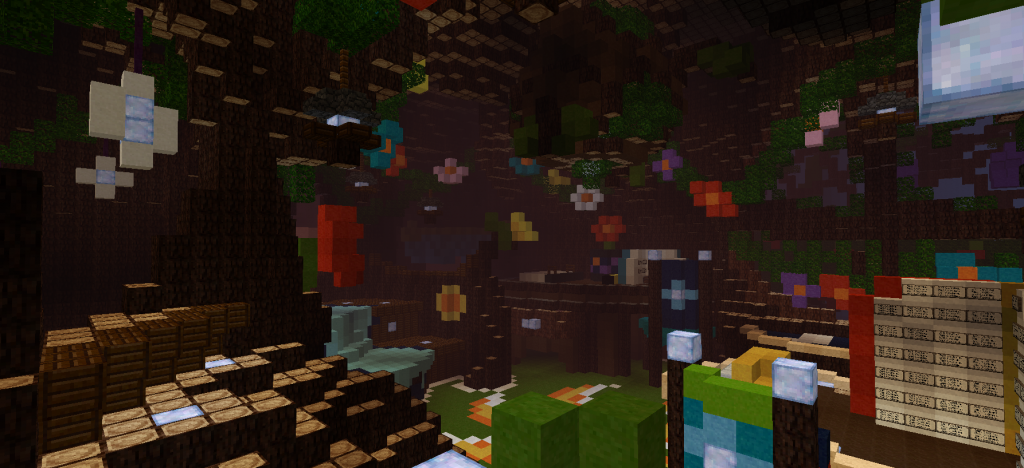 The word 'sandbox' might lead you to believe that there will be nothing to do besides marvel at the charming and whimsical builds that the creators have poured their delicate little hearts and souls into, but no, there's more. There are puzzles to solve, treasures to find and the general ambiance of Jeffy-ness to embrace! Maps have been put to excellent use, instead of being simple blocky directions they act as messages, putting text into the game without the need for mods or reading external .txt files.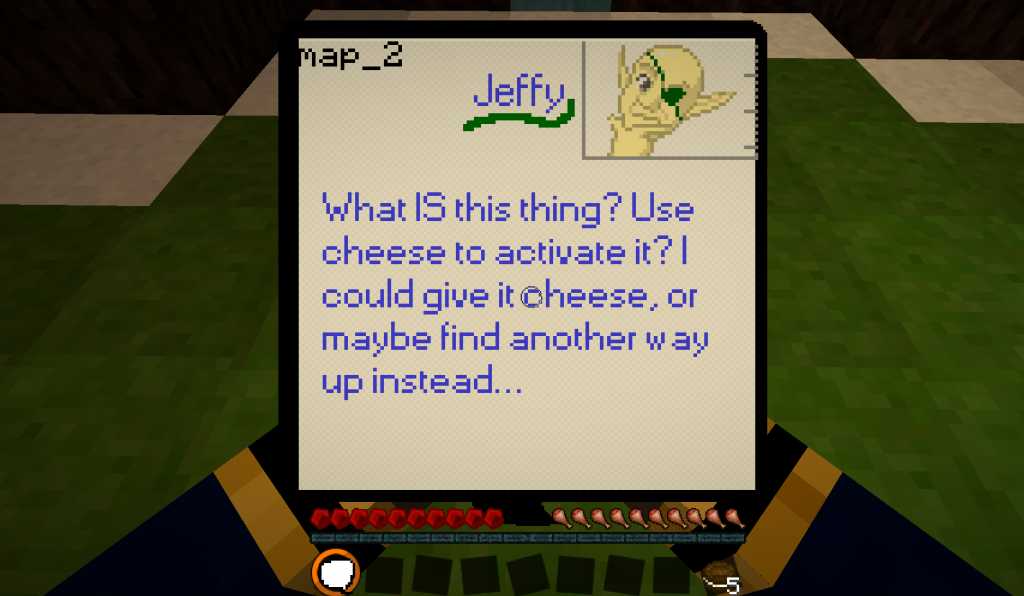 The Pastry Pirates: Clockwork Garden minecraft map download comes with its own texture pack, images, lore, music and yes, a finely crafted story line that will keep you wandering from dawn 'til dusk, whereupon you will eagerly go to bed in the simple hope of waking to explore another day. There are three versions of the map to download, a complete pack which includes the aforementioned lore and music and such, a simple survival edition with just the map and texures and a creative mode, so you can fly through the place pouring lava on everything.
Download the Pastry Pirates Massive Minecraft Adventure Map!