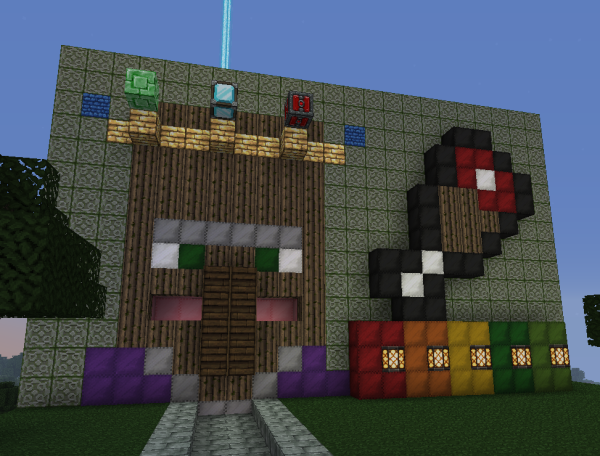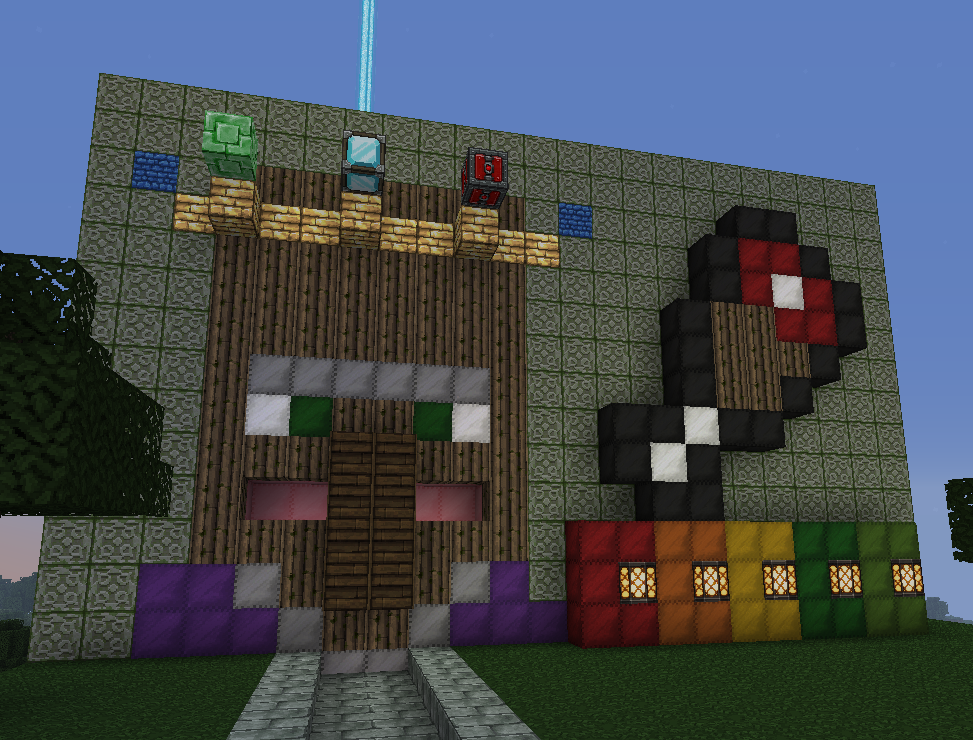 This minecraft minigame involves hurling wheat into the mouth of a giant villager. Interested yet? You should be. Because throwing wheat at anything is interesting. Reminiscent of Hungry Hungry Hippo, Hungry Hungry Villager uses the minecraft scoreboard system to power a game based on speed, skill and your ability to hurl food into the gaping maw of a giant. And to grow that wheat in the first place. Did I leave that part out? Oh yes. This is just as much a wheat growing game as it is a wheat throwing game. In some ways it feels like giving sacrifice to some great god statue.
The need to grow the wheat turns this minigame into more than a mere gimmick. If you're smart, you'll take advantage of the night time to hunt skeletons and use their bones to grow your wheat all the quicker. The village cheif is not particularly hungry at the beginning of the map, but his hunger grows over time and as his lights go out, your chances of winning the game decrease.
Note: the download link is listed as an 'MC-Edit schematic' it is not actually an McEdit Schematic, but a playable downloadable world.