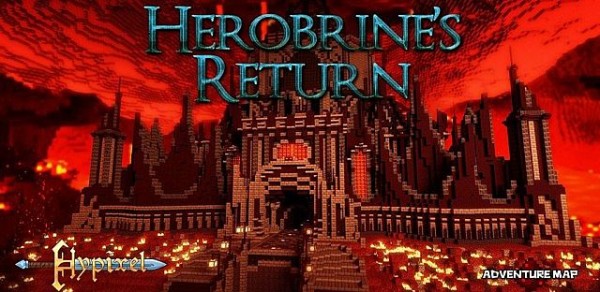 Herobrine has returned in this epic minecraft 1.5 adventure map from Hypixel, complete with custom boss fights, custom NPC's, custom items and a dozen new, entirely custom ways to die. This is more than a minecraft adventure map, this could almost be called a minecraft adventure game.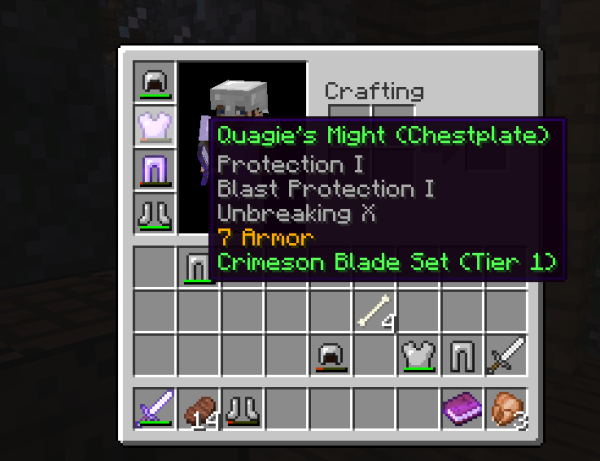 Using many of the new features included in the 1.5 redstone update, Herobrine's Return is an adventure map designed to shock and amaze. In spite of the impressive features, no mods are required to play, simply download the map and start playing it, either on your own or with friends. The ideal number of players is anywhere from one to three. If you are bereft of friends to play with, you can always join the Hypixel adventure lobby server, where you'll find plenty of friends to toil and battle and best bosses with.
With over 10,000 downloads in the first five hours of its release, Herobrine's Return will certainly be the most popular minecraft map in the month of March. The rules of the map are simple. Don't craft, don't cheat and don't sleep. Sleep is for the weak. Also, don't stop. Because if you do, you could find yourself magically trapped by Herobrine. Seriously. That actually happens. This is something groundbreaking – a minecraft map in which you don't have to imagine the villain, because he appears right in front of you, after immobilizing you first.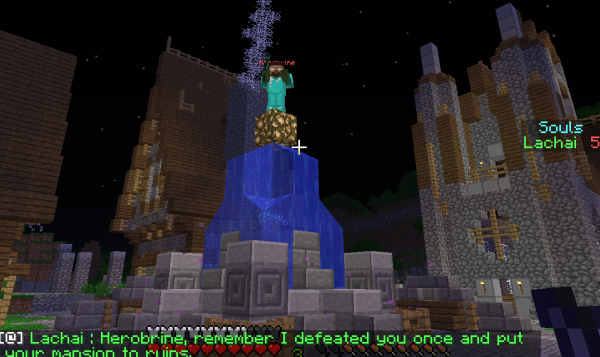 With two hours of gameplay nigh guaranteed for people who complete the map (aside from sneaky speedrunners, who are always beating games in less time than it takes to burn your mouth on a microwave Hot Pocket,) Herobrine's Return represents a solid afternoon of minecraft adventuring.
The scripted events are particularly enjoyable. Minecraft adventure maps have come a long way since the early days, and having a conversation with a villager, even a scripted one, sure beats reading signs or even books.
This is especially effective where Herobrine speaks in your mind. Oh. There's also a nifty feature where the 'souls' of the hostile mobs you are forced to battle are caught. By you. For your future use. (It turns out that the use is getting yourself revived after death.) With a quest journal that updates as you quest, and unlockable shops and items, this really does feel like a completely new kind of minecraft adventure.