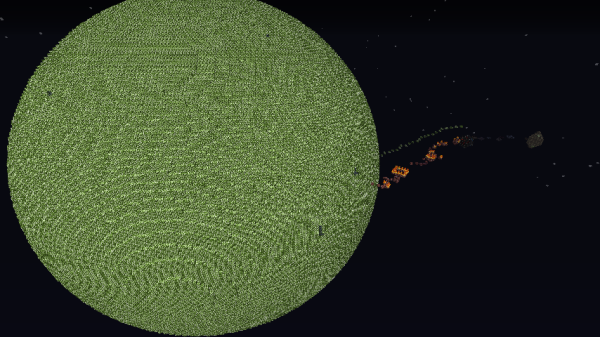 This parkour map involves leaping, jumping, shuffling and something that looks like a big glowing planet at one stage. I feel good about it. I think you will too.
DarkChaosCraft, the weightily named minecraft parkour map is comprised of several unique levels, each one themed in a different style. Beginners start in a glowstone and colored wool creche of sorts, which is pretty suitable even for novice parkour players. The difficulty quickly ramps up on later levels however, and by the time you're hurling yourself through a desert nightmare, you'll be impressed with how much your skills have developed. Or you'll be rage qutting because you have yet to hone your fine motor skills to the point where piloting a big blocky two meter high avatar through a world of other blocks.
Each level concludes with a unique minecraft boss, a final obstacle between you and the passing of the level. It's a traditional formula, but I think it works.