You begin this CTM survival map holding a cookie, which pretty much sold me on the whole map immediately. Give me a cookie and I will happily minecraft all day long. Heck, the cookie even distracted me from the fact that my little room was lit by pouring lava. The second thing that sold me on this CTM map is that survival tactics are allowed. Want to make a little house with a wheat farm beside it? Go ahead. Block breaking isn't just allowed, it's encouraged.
The adventure part of the map comes in the form of passages, dungeons and trials each more dangerous than the one before. Because you are allowed to break and place blocks as you like, overcoming these challenges is a matter of motivation and crafting techniques, not mad leaping from ladder to ladder. I felt a lot more engaged with this map than with other CTM maps that simply made you leap into lava for their own amusement.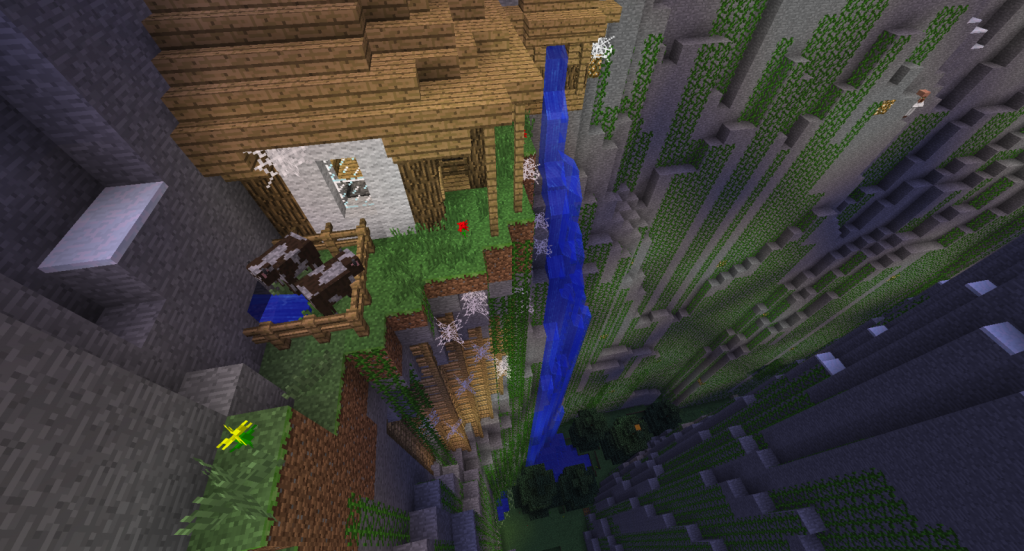 Good use of Ender Chests means that you can store the precious wool you need to complete the monument, so should you fall prey to one of the tricksy traps set for you, the game is not necessarily over then and there.
Caves of Darkoth makes the player engage in genuine minecraft activities, mining, smelting, sailing, fishing, you know, real survival stuff. You can't always see where you're going and you're never sure where the next monster will rear its head, but you're never bored either.
For a fun adventure survival CTM Map, download Caves of Darkoth!