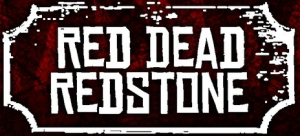 Red Dead Redstone takes the famous Western console RPG and converts it to the only format likely to be released for the PC: a minecraft adventure map. Fans of Red Dead Redemption will be pleased to learn that this isn't a bland remake of the game, rather it is an entirely new map with new missions and even an expansion pack – as well as a resource pack.
Red Dead Redemption Minecraft Westward Expansion
The Westward expansion pack involves new terrain, new weapons and new combat in the original Red Dead Redstone format. Take your hero Daniel Wade into fresh lands and master the mobs that live there.