There will be a new terrain generator in Minecraft 1.7. It will include all new terrain and biomes, and even some new trees. That's the good news. The not so good news, depending on your attitude to these sorts of these things, is that oceans seem to have completely disappeared.
Check out the graphics from the Mojang Official Blog Update: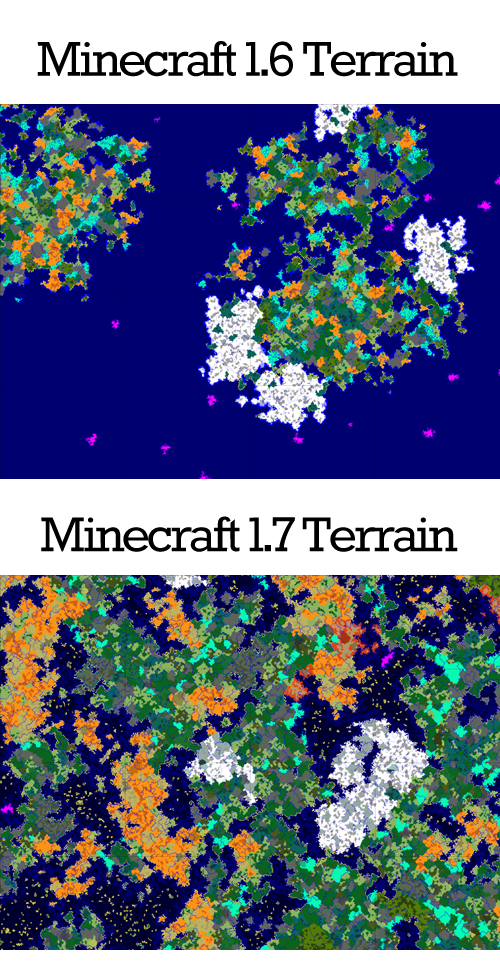 You'll also notice that there are new items in the sea, or in the many lakes, whichever you prefer to call them.
Proponents of this new terrain generator sans oceans are pleased because, frankly, 1.6 is hard to get around in survival mode. You basically stick to whichever landmass you happen to spawn on, because striking out for new land with a very limited inventory and a tiny wooden boat feels like madness.
(more…)