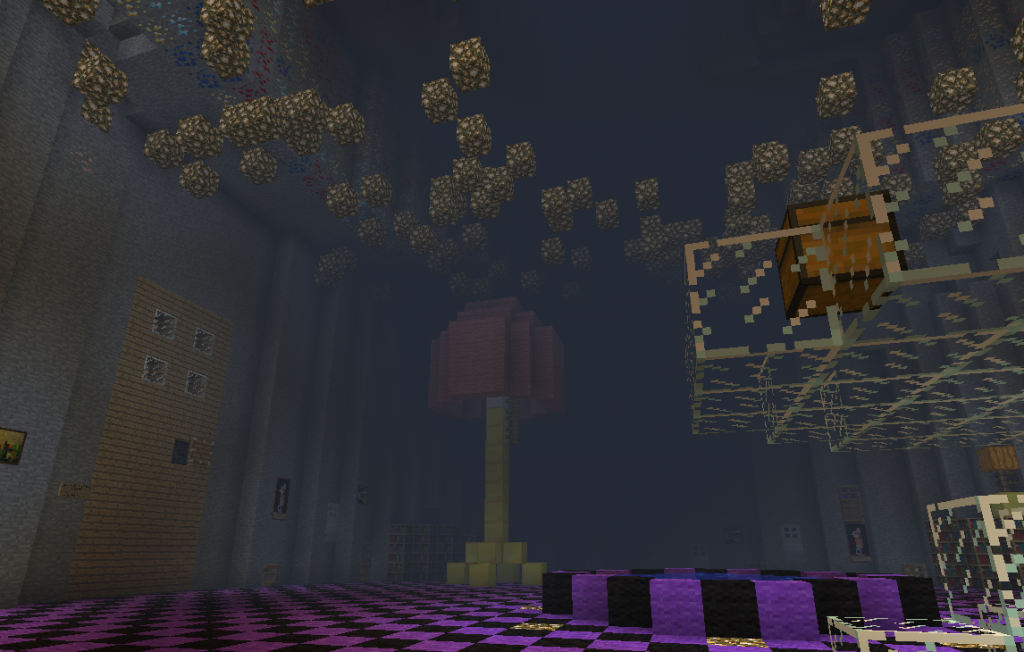 It's Wonderland, in Minecraft! An adventure map for all the family, and one that is sure to delight any children, or children at heart who love the stories by Lewis Carol.
I will begin with one minor gripe. A gripe that is later proved so minor as to almost not be worth mentioning. As someone who loved the Alice in Wonderland tale, it was a little dissapointing that the fall down the rabbit hole was literally just a fall down a hole that was not at all decorated. Although it happens almost at the beginning of the book, the rabbit hole itself is one of the most strikingly iconic scenes in the entire story.
This is made up for somewhat when one does land in a pool of tears (although there are no mice swimming in it, who, having fallen in have subsequently lost their way.) The opening scene of this minecraft map, as it were, is a room quite mad in a way I can only describe as Johnny Depp.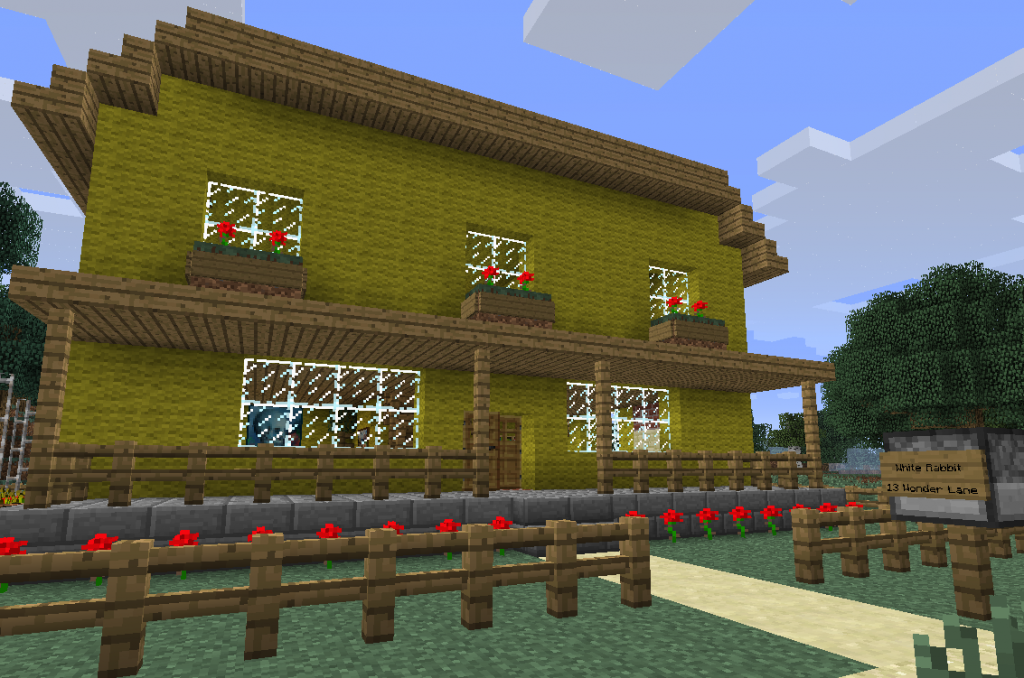 The glass table with the little box is there and one certainly gets the sense that one is undersized when compared to the rest of the room and its many doors. (Remember, we're looking for a door just at the right height that leads into a secret garden.)
An amazing narration fits perfectly with this new Minecraft version of the Wonderland tale, complete with sound effects that really bring the world to life.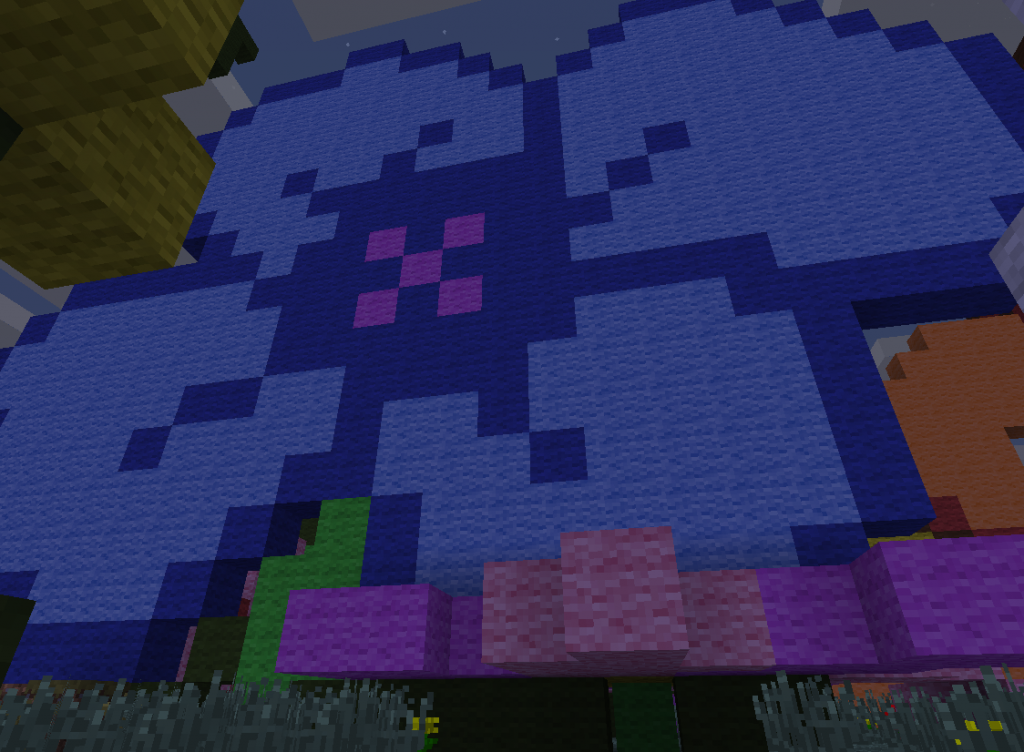 It was tempting to screenshot almost everything, but I avoided that temptation so as not to spoil the map. Suffice to say, what you see here is just a fraction of the wonders that await you.
This is, quite simply, one of the best adventure maps I have had the fortune to play. It evokes and draws on Alice's Adventures, allowing you to visit those many whimsical locations – now ridden with minecraft monsters of course. There's humor around every corner, as well as a very solid adventure experience that can easily be played on peaceful and enjoyed – which is my personal definition of a solid adventure map. If my attention can be held with the story and locations, then the map maker has done his or her job.
Download Minecraft Wonderland Adventure Map and begin your adventure!