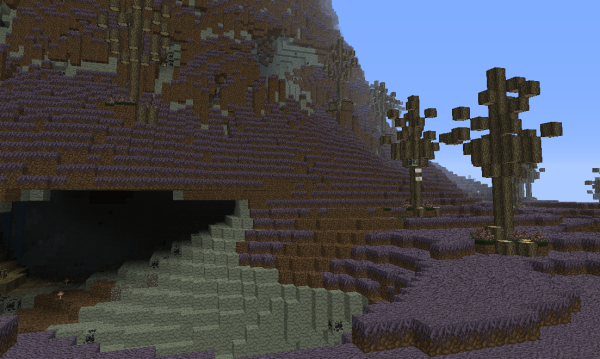 A minecraft map made of mushrooms, Mycelium survival pits the player against a world full of mushroom spores and very little else. Grass is at a premium, but mycelium isn't – which is great news for lovers of fungus.
A fascinating looking map with a rotund protuberance (otherwise known as a hill) and plenty of great underground caverns to explore, this is quite an interesting survival map, which will be won or lost based on your ability to gather resources and put them in one place.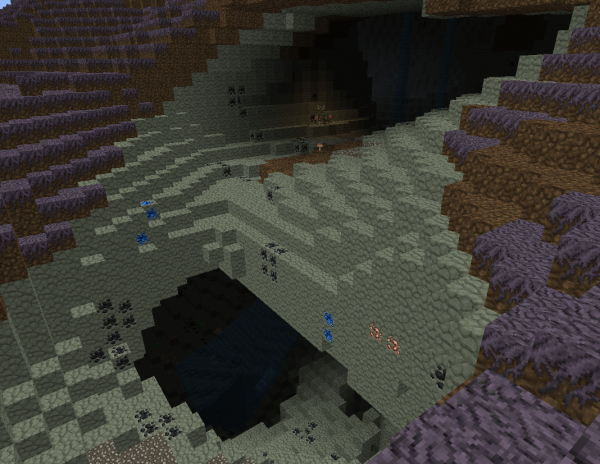 Wood is freely available in the form of dead trees – but there aren't any real trees or saplings, so forget about a tree farm. You'll have to work with what you've got – which is a purple desert plain.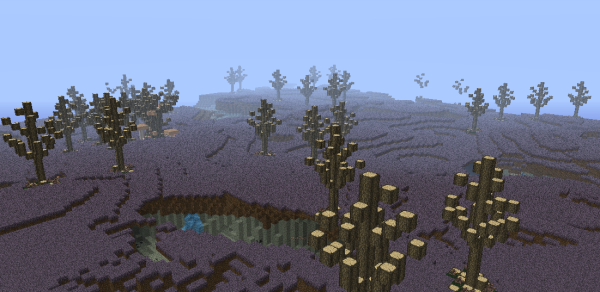 This is a visually appealing minecraft map with an interesting twist. As you tramp through the mushroom plains, inhaling mushroom spores at a terrifying rate, your task will be to find a good place to make a base. The only bright spot is that mycelium turns to dirt when harvested, so you'll have no issue creating a green plain upon which to til the soil and raise livestock.
My favorite part of this map was the wolf egg and bones provided at the outset. A wolf makes life much less lonely – though you'll have to take very good care of your new pet as there are a disturbing new number of caverns to fall into.