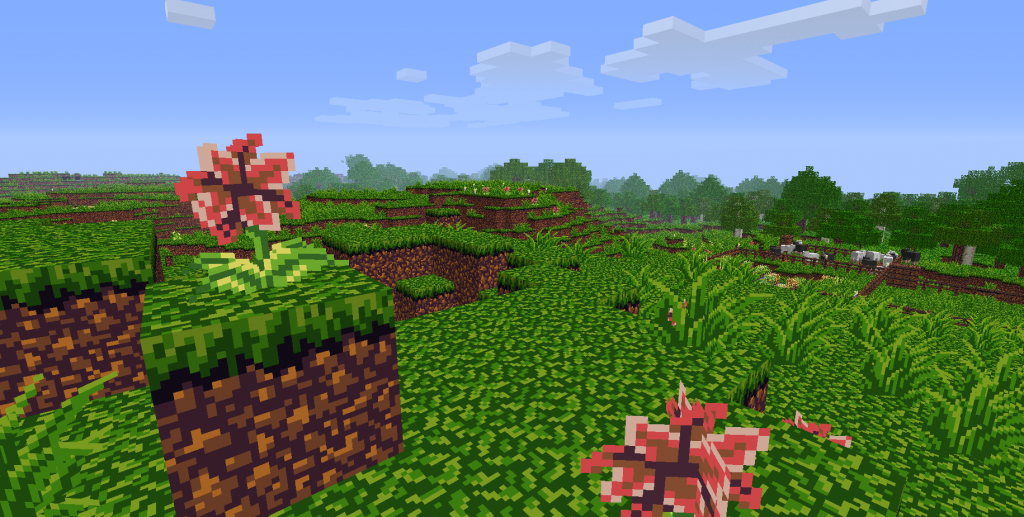 Are you looking for a minecraft texture pack that makes you feel as if you've been punched in the eyes? Yes? Then Irridescent Dreams, a texture pack from Steelfeathers, creator of the Victorian Enchanted texture pack is for you.
I'm not saying that this is a bad texture pack, in fact, it's really not. It achieves what it sets out to do, ie, it is bright and irridescent and somehow just a little transcendent. But beauty really is pain when it comes to this artistic rendering of the minecraft world.
There is a reason why this relatively odd texture pack was created, it was created on a dare during a late night session of activities that cannot be named. Or, in Steelfeathers' words:
Iridescent Dreams was made for [a contest] using a grand total of 16 colors. That's right, only 16 colors for the whole darn thing. We were given the palette below and tasked with making a texture pack from it. Moron that I am, I decided to give it a try. Iridescent Dreams was the result.
Is it high definition? It's beyond high, but I'm not so sure about the definition part. This is a 32x texture pack, but is has a very 16x feel, mostly in the hard and jagged edges you'll see on the wood plank textures. This probably isn't pack you'll play with for extended periods of time, but it might be just the thing you're looking for if you want to see your minecraft creations in a new light.